---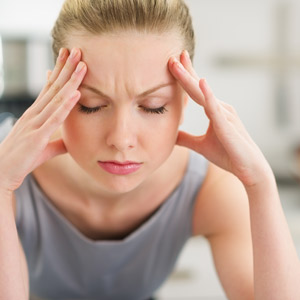 If you're so busy that you don't remember the last time you had a minute to sit down and relax, you're probably burned out or close to it. That's not a healthy lifestyle because it affects both your physical and emotional health negatively. If you're ready to change your life, take a look at these three things you need to do to put yourself first and learn how to avoid burnout.
Schedule Time for Yourself
If you're like most people, you don't have very much time for yourself. It's too hard to balance work, kids, and all of your other commitments. That's why you need to make it a priority to schedule time where you do nothing but pamper yourself. Even if you only get half an hour, this is enough to rejuvenate yourself and be ready for more of the daily grind. So, make a hair appointment, go get a massage, shop for a new outfit, talk to a phone psychic, or take a nap. It doesn't matter what you do as long as it makes you happy and focuses on nobody but you.
The more often you can schedule time for yourself, the better. However, aim for at least twice a week. Your kids won't mind going to a sitter for a few hours, especially if they realize how much more pleasant you are after some time pampering yourself.
Learn How to Say, "No"
One of the biggest reasons people get burned out is because they try to do more than they have time to do. That's why it's important to learn how to say, "No." It's perfectly fine to help at your kids' bake sell, volunteer in your community, and help out a friend. However, you don't always have to take on these commitments when you don't have the time. People will understand that you're busy and that you'll help out when you can. Nobody can do everything all the time. If you're having difficulty telling others that you're busy, a psychic can help you learn how to decrease the time stressors in your life.
Ask People for Help
Burnout happens more often when you're going through a difficult situation such as having a baby, grieving for a loved one, or being laid off from your job. In these types of situations, you should ask family and friends to help you out. After all, you'd do the same if they were having a difficult time. Asking for help is not a sign of weakness. Most people will gladly step up and do what they can for you.
Life gets stressful when you have too much to do. That's why it's so easy to get burned out emotionally and physically. You need to put your health and wellbeing above the needs of others so that you can handle your work and family commitments better in the long run. If you're having difficulty with all of this, get a psychic reading for advice on how to avoid burnout in your life.
Share This Page
---
Leave A Comment
You must be logged in to leave a comment. click here to login
Comments