---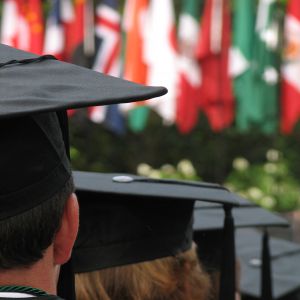 As a parent, you'll probably never stop thinking of your kids as children. When they're being packed off to college and even years after they've grown into adulthood, it's natural for you to worry about your children as you did while they were growing up.

However, once kids start college, then jobs and their own families, it's often stressful to find that they also have their own opinions and lifestyles. There are bound to be things that you don't approve of and that can put a strain on your relationships with your adult children.

It starts when kids begin college and there's a void in your life that's unlike any other you've experienced. Through the years, you've invested so much time, energy and love making your children the No. 1 priority in your life that letting them move on to make their own day-to-day decisions is very hard. But as nerve-racking as this transition is, it doesn't mean your kids are out of your life.

To minimize stress at these times, talk to phone psychics or participate in an online psychic reading for insight into what you're going through. Collect your thoughts ahead of time, quietly sorting through the emotions you're feeling so you can form clear questions to pose to a trusted medium. Once you have the advice you're seeking, go over it each day for a few moments to make the most of the knowledge that you've gained.

Even if your kids are the cause of your anxiety, talking with them about your concerns and keeping communication open are part of the process. They should know where you're coming from in order to work toward a new adult relationship that's comfortable for both of you.

Maintaining The Relationship
There are many ways that you can keep in touch with your children while they're away from home without interfering in their daily activities. Check in with them through social networking, emails and texts - as long as it's kept to a respectable, friendly level to let them know you're thinking of them. Be a good listener and don't nag them about the choices they're making while living their lives away from home.

Particularly during the college years, your kids may not want to hear from you all the time, but a "care package" from home is likely to be a big hit. Include their favorite treats, maybe a small stuffed animal or keepsake from their room at home and a couple of recent photos to let them know what's going on at the homestead.

Though it may seem like there's nothing more difficult than letting your children go off to college, the prospect of them becoming full-grown adults on their own after graduation is enough to scare any caring parent. But as with all things, there comes a time when you need to let go. Think of how rewarding it will be to watch them begin independent lives knowing you had a big role in developing them into responsible, productive young adults.
Share This Page
---
Leave A Comment
You must be logged in to leave a comment. click here to login
Comments