---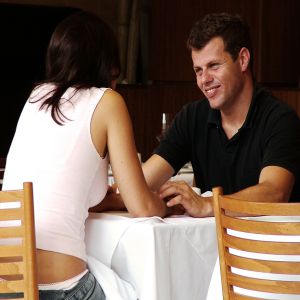 No relationship can test the boundaries of patience, love and endurance more than a marriage. Every couple has their ups and downs, and no matter how much they love each other, there are bound to be some rough patches along the way.
For those who believe they've truly found their soul mate, tying the knot is the ultimate commitment. But both sides need to be prepared to make a huge investment of time and effort to make sure they don't fall victim to divorce statistics.
From the beginning, recognize that compromise is an integral part of resolving marital problems. Hopefully, you've talked about the "big issues" - finances, children, where to live - prior to the wedding ceremony. But it's the little things that can trip you up, so put competition aside and don't shout each other down. Psych Central advised couples to see their relationship in terms of "we," not "me," in order to resolve disagreements so the result will have a lasting effect.
If you need an objective, third party's opinion, why not look into love psychic readings? A conversation with phone psychics who specialize in family issues is easily accessible. Speaking to a psychic can give you the reassurance you need to move forward with your relationship and strengthen your marriage by providing helpful insight from which both you and your partner will benefit.
Maintaining Communication
Early in the marriage, couples find that they've married not only their spouse, but also his or her families. Even the best relationships can run into trouble when it comes to learning to live with new relatives after tying the knot. However, there are a couple of ways that you can smooth things over with your new family and prevent it from negatively affecting your married life.
Family Education recommended talking about your concerns from the start by addressing problems directly with the person who's bothering you rather than venting to others. Never put your spouse in a situation where he or she has to choose between you and a relative.
However, you should work with your spouse to set boundaries and limits in regard to your families. For instance, you might want your relatives to call before coming to your home to prevent any inconvenience and hard feelings.
Don't try to remake yourselves into the daughter- or son-in-law your relatives always wanted. You are who you are, and that's why you married each other. At the same time, put away stereotypes of what grandparents ought to be. Not every father-in-law wants to become the young couple's handyman, and not every grandmother is willing to drop her social activities to babysit.
If the communication isn't good when things are going well, it will be practically nonexistent when you hit difficulties. Spend time together on a regular basis. Many couples set up date nights to go out to dinner and relax. If there's an ongoing issue to discuss, the distractions of home life won't interfere. Enjoying each other's company regularly will really matter once the children are grown and it's just the two of you again.
Share This Page
---
Leave A Comment
You must be logged in to leave a comment. click here to login
Comments