Is Your Partner a Romantic? Valentine's Love Styles by Zodiac Sign by Psychic Suzi
Published Date 2/13/2014
Category: Love, Relationships & Family
---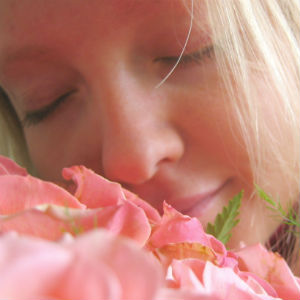 Romance has been written about through song, word or deed for centuries. This mysterious, magical essence is woven into our DNA and is unique to each person like a heartbeat. Astrology can help reveal romantic suggestions to make your Valentine's heart smile.
Let's take a look at what the sun signs have to say.
THE EARTH SIGNS: CAPRICORN-TAURUS-VIRGO
Overall, earth signs are a bit more conservative but no less sensual than other signs. They also really appreciate gestures of the heart.
CAPRICORN: Traditional roses in a box, old fashioned evening of dinner and dancing, or a novel of classic love letters.
TAURUS: Chocolate croissants with champagne at midnight or a romantic spa weekend for two.
VIRGO: Romantic Italian cooking classes for two or a Jacuzzi night with candles and sensual music.
THE AIR SIGNS: AQUARIUS-GEMINI-LIBRA
Air signs live the romance in their heads first, then seduction moves to words allowing dreams to come alive when with their loved one.
AQUARIUS: Expect the unexpected. A gift of a star named after your valentine or a ride on a Ferris Wheel enjoying a box of fine chocolate truffles.
GEMINI: Loves to play. A funny homemade valentine that you can consume or a fun night of sexy dress-up.
LIBRA: Romantic dinner cruise on the bay/lake or an elegant valentine with a box of Kama Sutra oils.
THE FIRE SIGNS: ARIES-LEO-SAGITTARIUS
Fire signs, known for their colorful passion/high style, adore all the attention that says, "I LOVE YOU!" So definitely go big here.
ARIES: Attend a black tie masked valentine party or a scavenger hunt for two
LEO: Rolls Royce driven to a trendy elegant restaurant or a piece of gold jewelry engraved with "I Love You."
SAGITTARIUS: A ride on a hot air balloon at sunset or fly to a gambling destination for the night.
THE WATER SIGNS: PISCES-CANCER-SCORPIO
Water signs are really the true blue romantics. Bring moments from a classic movie to life. They are deeply touched by even the smallest gestures that show you really care.
PISCES: Sunset, hot chocolate for two, followed by ice skating under the stars or share a hot fudge sundae while watching the romantic classic "The Love Letter."
CANCER: A cuddle basket for two/candles/chocolates and romantic tunes or an overnight at a charming local bed & breakfast.
SCORPIO: An evening of Latin dance lessons learning the "Tango" or a night at the opera followed by an elegant intimate late supper for two.
HAPPY VALENTINE'S DAY EVERYONE!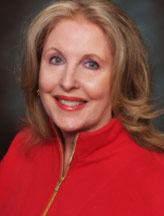 By Suzi x8046
Share This Page
---
Leave A Comment
You must be logged in to leave a comment. click here to login
Comments