---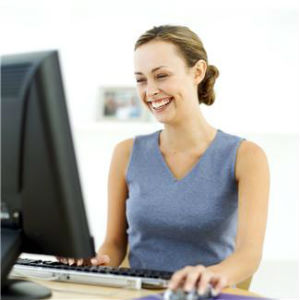 We live in an age of technology. However, you don't have to let technology rule your life and your relationships. Here are a few ways technology is hurting or helping your relationships.

Togetherness and Technology
Technology makes long distances seem shorter. If someone you care about is on a trip, the two of you can still find time together with video chatting, Facebook, and texting as well as phone calls. If you are away you can even share pictures of places you see when at your destination to give your partner a chance to experience your trip with you.

Technology and First Date Jitters
The getting to know a person stage isn't always easy, and there are some things you don't want to talk about face-to-face. With technology, shy people get to know others in a relaxed setting that takes the pressure off. After getting to know the person better, they can start to meet face-to-face.
It is also possible to ask those personal questions that are important during the first stages of a relationship without being in the same room with a person. A
love tarot reading
is helpful for navigating the difficult beginning stages of any relationship. Once those questions are out in the open you can move on to the more fun parts of a relationship.

Digital Love Notes
Leaving little notes for a person you care about is a great way to strengthen a relationship. Technology offers more opportunities to let you know that you are thinking about the one you love. You can send them texts during the day. Just little "hope you're having a great day" or "can't wait to see you tonight" notes can make a person's day.

Or if you come across photos or things online you know they like you can share them with the person you care about. Just say "saw this and thought of you" with a photo or a link and you let them know you care about their likes and dislikes.

Finding Face Time
Technology is a great way to connect with a person when you are apart, but it shouldn't be used to replace intimate time together. Make sure to carve face time with the one you care about to out of your busy schedule to strengthen the relationship and not take the other person for granted. See a
numerologist
for more insights on your own and your significant other's communication needs.

Tech Addiction and Trouble
Don't spend the time texting your best friend while you are on a date. Don't check your Facebook updates every five minutes when you are spending a romantic evening with your spouse. Take time to unplug and leave the phone or tablet for later.

Sharing Too Much
According to PopSugar, you don't need to air every detail of your relationships with friends online. It's called a personal relationships for a reason; keep some of the details and confidences you share with your loved one to yourself.

Technology isn't good or evil, and it's the way you use it that matters. If you use technology to keep in touch with loved ones, and don't let it rule your life, you can use it to enhance your relationship and meet your soul mate no matter where they are.
Share This Page
---
Leave A Comment
You must be logged in to leave a comment. click here to login
Comments