---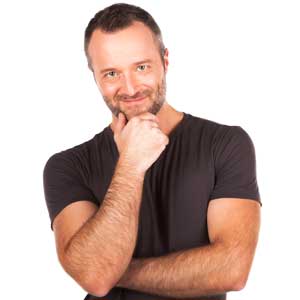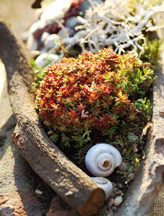 by Roxanna x7008
The following is a true story, only the name has been changed to protect my client's privacy.

I recently spoke to a lovely gentleman, let's call him Dave, who had met a woman who referred to him as a "red flag" or someone she shouldn't date. He asked her why. Well she told Dave that it was because he's in his late forties and has never been married. She actually said it would be better if he was at least divorced. Dave didn't know what she meant and called in for some clarification.

Dave has spent a lot of time working, traveling, and building his company. He told me he's currently single but has had girlfriends here and there. But he just hasn't met the right woman.

Do you think a man who has never married and is in his forties is a "big red flag?" As this was the second time Dave had been told something like this, he asked me I had any advice for him.

What's wrong with not being married?
Yes, it's true. Most women would probably wonder, "What's wrong with him?" Men often think the same about women that have never been married. And in the case of women, it can be even more complicated if they have no children. These common misconceptions can make it even more complicated when dating and trying to find "the one."

Here's why. Early in life most of us focus on two areas: creating a stable career and finding true love. Developmentally this is the norm. We all seek the basic need for intimacy and stability in life.

No one wants to be alone!
By the time we are 40 we have pretty much settled into our niche. That comfortable place is our "comfort zone." I told Dave "while you have worked on the career path part, it sounds like the relationship sector has not had any attention. Saying you've had a girlfriend here and there is very generic."

I continued "Yes, your friend's concern makes perfect sense, since having a happy marriage takes communication and intimacy skills, commitment, and love, as well as collaboration, cooperation and attachment. There is a give and take, which means you must compromise sometimes in order to achieve balance in a healthy relationship."

Marriage is a lifelong commitment.
Someone who has gone through his or her 20's and 30's without committing to marriage might find this difficult. Marriage is the only relationship that we make by choice where we are completely vulnerable to another - financially, physically, emotionally, sexually, mentally and spiritually. These things could be hard to commit to in middle-age. You have lived your life independently without being accountable to a mate.

I advised Dave to address her concerns directly. Ask her what it is about his past singleness that concerns her and to be honest. Reassure her, by sharing the past, that he knows he is ready to find the love of his life and commit.

Middle-age can be a time of rebirth. Whatever was missing in our lives up to that point becomes very evident. Mid-life can be a liberating time. Dave's financial stability has been attained and he can work on new beginnings in his personal life.

I specialize in love relationships. I can help you work through any issues or doubts you have along the way to achieving the long term, healthy love relationship of your dreams! Many blessings!
Share This Page
---
Leave A Comment
You must be logged in to leave a comment. click here to login
Comments