How to Thrive (Not Just Survive) Valentine's Day Single by Psychic Angelica
Date 2/9/2023
Explore More: Self-Love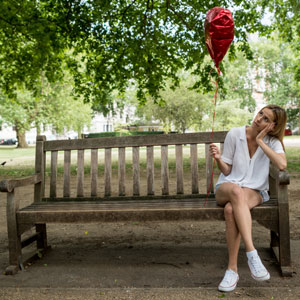 Whether you're a fan of this "holiday" or not, it always comes. Many of my clients fill with anxiety if they are not in a relationship by February 14th. I want to share a few tips that helped me on this heartfelt day. One year after an end of a significant relationship, I was alone on Valentine's Day. But instead of feeling sorry for myself, I came up with ways to enjoy and empower myself. I made this an all-about-love day.
Valentine's Day is not just about romantic love, it is also a great day to celebrate love and loving others.

Use this time to truly get in touch with yourself, your singleness, and anything you can do to vibrate love. You don't need romantic love to enjoy loving relationships. Celebrate the love you share with your family and friends. Send cards to everyone who is important to you and spread the love. Give your pets a special Valentine's Day treat to celebrate the holiday. Make a list of everything you love and celebrate these passions, from people to movies to hobbies. There are so many kinds of love. 
Single? - Simple Tips for Making the Most of Valentine's Day
Valentine's Day is a great time to plan how you'll deepen your relationship with yourself. Don't keep putting on hold things that will make you happy to wait for a love to share it. You are your first love!  Whatever your soul tells you it wants to experience, make a plan to make it happen.
The most attractive choice you can make is to own your singleness. Gratitude is the elixir of life. When you exude gratitude and appreciation for exactly where you are in life, you open yourself up to even more from the Universe.
1) Reset your Romantic Roadmap 
Use Valentine's Day as a kind of New Year's for your love life. Take the evening to meditate and reset. Open yourself to love with the deep knowledge that you're complete on your own and will only welcome other healthy, complete partners into your life. 
If you truly desire a romantic relationship, here are several practices you may use to set the right intention. Take this day to proactively reset your romantic roadmap. Envision what nature of the relationship you desire, and write down your intentions, along with three actions you are willing to take to make it happen. This free guide to manifesting love and romance offers additional metaphysical practices for attracting love.
Perhaps one of your actions may be to stop looking for a partner. This relieves pressure off yourself, as you consciously let go, and let God. This means you allow the very same joy you seek externally to become an inside job. Often when our focus is taken off the outcome, and we become passionately detached: Boom! What we seek shows up.
2) Like Attracts Like
Another powerful action is to become the person you are looking for. Make the Law of Attraction work for you. If you desire someone in your life who is outgoing, loyal, and caring, be that very person. If you want to attract genuine people into your life, make sure you are giving off these vibes yourself.  Raise your vibration and you will attract the love of your life (here's how). Remember that like attracts like.
3) Release Your Baggage
If you have been reclusive and still hold on to a past love, ex, or heartbreak, use this day to release the ties that bind you to someone who no longer serves your highest good. It is difficult to attract someone without baggage if you are still carrying baggage yourself. Letting go of what no longer serves you is an important part of manifestation.
Releasing can be made even more powerful when it is accompanied by physical activity. If you're feeling lonely or frustrated, your energy and mood can be uplifted by shaking things up and making changes in your environment. Literally moving your belongings around cracks apart the stagnant energy and makes room for an influx of new energy. Do it from a point of appreciation of yourself, and from your center. Be calm and present in the moment as you choose how to shift your environment.  
4) Self-love is Highly Contagious 
We are all drawn to that person in a room who signals the right levels of confidence. It is this type of easy-going confidence that makes us all feel better for having met him or her. Loving yourself in such a genuine way makes it easy for others to love you. 
Ask close friends or family what they appreciate about you – you might be surprised at some of the responses!  But remember that you know your good qualities and accomplishments better than anyone else does. Compose a love letter to yourself, writing as if you were addressing a best friend. Touch on your great qualities, how you positively impact others, and your beauty, both inner and outer. Tell yourself that you're proud of yourself, and smile as you think the thought!
Now for the fun stuff. Mix up your self-care routine. Make this day your day. Book a massage, or work out at the gym. Pick up a gorgeous bouquet of flowers (only your favorite). Gift yourself a special night with some of your top indulgences. If you don't feel like going out amid the lovestruck couples, order takeout from a nice restaurant and dine in on an exquisite meal. Cozy up with a good movie, treat yourself to a tarot reading, or take a long bath with flickering candles, rose quartz crystals, and scented oils. Or plan an evening with your single friends at your house. Instead of dwelling on being single, make it an evening about enjoying your unique independence. It's a choice. Choose to make this day represent self-love, and magically you'll change the course of your destiny simply by being in the flow of love.
5) Take Yourself Out on a Date
Who says you need a partner to go out on a date? Valentine's Day is great for taking yourself out for your favorite meal or to that hot new restaurant everyone's been talking about. You might even get to snag a coveted seat with a fantastic view of the kitchen or garner a little extra attention from the waitstaff. You can even treat yourself to the most indulgent dessert or a second glass of wine as you people-watch or get engrossed in a new book.
6) Give to Others
While self-care should be a key component of any Valentine's Day celebration, there's no need to keep all the love to yourself. Instead, spread it around by doing something nice for someone else. Cook a meal for your grandparent or send a care package to a friend who's going through a rough patch. You could volunteer at your local animal shelter and enjoy giving back while you're showered in puppy and kitten love. There are plenty of hospitals, nursing homes, and homeless shelters that would benefit from your kindness. Taking Valentine's Day cards to children staying in shelters because of their parent's situation is another great idea. Another is to distribute flowers to those who are alone at a nursing home. With a little pre-planning, you can truly be a Valentine's Day earth angel.
7) Be Grateful Daily – Not Just on Valentine's Day!
The bottom line is that this is just another day. It is another day to love yourself and others. Every thought, word, and action creates our current situation and future. Create with love and with positive energy to turn your life into a beautiful dance. The Universe does not play favorites, it simply responds to the vibes you are putting out. Learning to accept yourself for who you are is the most important step to self-love.
Finding things to be grateful for on a daily basis can help change your inner dialogue. If you tend towards negative internal conversations, gratitude is a wonderful way to change. Self-love is a lifelong journey. Love yourself first, and I promise you, more love will follow.
Turn Valentine's Day into a holiday for self-love and the abundant love that you can experience for platonic friends and family members in your life. With this approach, you can always find something to celebrate on this day.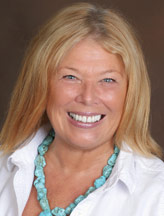 Get a Reading with Angelica x9393
Angelica has been a teacher of Quantum Mysticism for over 20 years. She leads empowerment workshops and retreats with the focus on self love, self confidence and co creating a life filled with miracles. She has been doing psychic readings for over 35 years. Angelica uses the Goddess energy and archetypes to tap into her clients and reveal where energy is blocked and how to use tools to get the mind/body/spirit in alignment.