---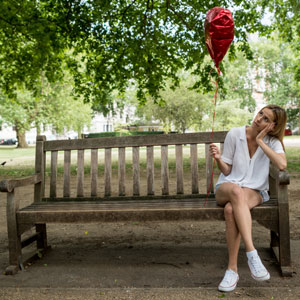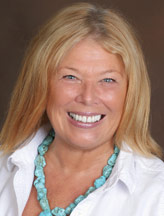 Get a Reading with Angelica x9393
Whether you're a fan of this "holiday" or not, it always comes. Many of my clients fill with anxiety if they are not in a relationship by February 14th. I want to share a few tips that helped me on this heart felt day. One year after an ending of a significant relationship, I was alone on Valentine's Day. But instead of feeling sorry for myself, I came up with ways to enjoy and empower myself. I made this an all-about-love day.

Valentine's Day is not just about romantic love, it is also a great day to celebrate love and loving others.

Use this time to truly get in touch with yourself, your singleness, and anything you can do to vibrate love.

The most attractive choice you can make is to own your singleness. Gratitude is the elixir of life. When you exude gratitude and appreciation for exactly where you are in life, you open yourself up to even more from the Universe.



Single? - 5 Tips for Making the Most of Valentine's Day

1) Reset your Romantic Roadmap
If you truly desire a romantic relationship, here are several practices you may use to set the right intention. Take this day to proactively reset your romantic roadmap. Envision what nature of relationship you desire, write down your intentions, along with three actions you are willing to take to make it happen.

Perhaps one of your actions may be to stop looking for a partner. This relieves pressure off yourself, as you consciously let go, let God. This means you allow the very same joy you seek externally to become an inside job. Often when our focus is taken off the outcome, and we become passionately detached: Boom! What we seek shows up.

2) Like Attracts Like
Another powerful action is to become the person you are looking for. If you desire someone in your life who is outgoing, loyal, and caring, be that very person. Like attracts like.

3) Release Your Baggage
Lastly, if you have been reclusive and still hold on to a past love, ex or heartbreak, use this day to release the ties that bind you to someone who no longer serves your highest good. It is difficult to attract someone without baggage, if you are still carrying baggage yourself.

Remember if you want to attract genuine people into your life, make sure you are giving off these vibes yourself. Sometimes we're so busy waiting for someone to love us, we forget about the one person we need to love first - ourselves!

4) Self-love is Highly Contagious
We are all drawn to that person in a room who signals the right levels of confidence. It is this type of easy-going confidence that makes us all feel better for having met him or her. Loving yourself in such a genuine way makes it easy for others to love you.

Now for the fun stuff. Make this day your day. Book a massage, or work out at the gym. Pick up a gorgeous bouquet of flowers (only your favorite). Plan an evening with your single friends at your house. Instead of dwelling on being single, make it an evening about enjoying your unique independence. It's a choice. Choose to make this day represent self-love, and magically you'll change the course of your destiny simply by being in the flow of love.

5) Give to Others
Another powerful way to spend this day is as a day of giving. There are plenty of hospitals, nursing homes, and homeless shelters that would benefit from your kindness. Taking Valentine's Day cards to children staying in shelters because of their parent's situation, is one great idea. Another is to distribute flowers to those who are alone at a nursing home. With a little pre-planning, you can truly be a Valentine's Day earth angel.

Be Grateful Daily – Not Just on Valentine's Day!
The bottom line is that this is just another day. It is another day to love yourself and others. Every thought, word and action creates our current situation and future. Create with love and with positive energy to turn your life into a beautiful dance. The Universe does not play favorites, it simply responds to the vibes you are putting out. Learning to accept yourself for who you are is the most important step to self-love.

Finding things to be grateful for on a daily basis can help change your inner dialogue. If you tend towards negative internal conversations, gratitude is a wonderful way to change. Self-love is a lifelong journey. Love yourself first, and I promise you, more love will follow.

Blessings and gratitude,
Angelica
Share This Page
---
Leave A Comment
You must be logged in to leave a comment. click here to login
Comments