How to Teach Our Children to Use Their Own Gifts - A Mother's Day Lesson by Psychic Mackenzie
Published Date 5/13/2018
Category: Love, Relationships & Family
---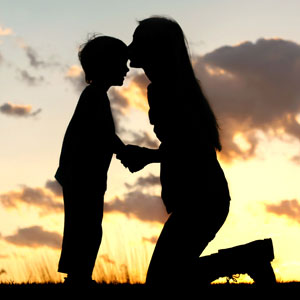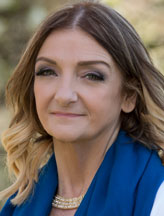 Get a Reading with Mackenzie x9602
This article is dedicated in memory of my dear friend Glenda's son who lost his short earthly life last Mother's Day, 2017.

Glenda's grace and charm in the way she handled the death of her son deserves to be applauded. The way she didn't fall completely apart was soul-stirring even to my already stirred-soul. Anticipating her son's arrival to take her to church on a day he celebrated with her yearly, she instead was greeted with the arrival of officers informing her that her son had passed. To this day, a year later, she has yet to act without faith that her son's spirit is still with her.

This is a Mother's Day lesson on how she taught her own children (and others) by her own examples and how to help others, particularly our children, to see and appreciate their own gifts.

She taught her children the best she could, as in her own words, "I can give them what I know and pray that the rest is given and I know it will be." and although her own trials and tribulations are as big as they come, she smiles with the power of her Lord and profoundly professes her faith. Teaching our children to see their gifts mean they must see us, as their parents, recognize and see our own gifts.

A Mother's Love

1. Do not let an unkind word be mentioned in their presence. The lesson: If we ourselves are at times even the slightest bit unkind regarding others, then we are doing an injustice to our children who watch our every move. Being kind is a high-virtue and should be considered always. If a parent allows their lips to say unkind things without thinking, then the minute they realize, they should offer an apology to their child explaining they themselves are not perfect. This also sets the standards for their own child not to be so hard on themselves, if (and when) they fall short, yet at the same time it is important to strive to always be the best we can be. Guarding our lips is a protection for ourselves and can help others learn kindness by seeing it in action.

2. Practice good things. Letting our children see our own behavior in dealing with situations throughout life is key to teaching our children which way to go, and for them to do well in their own lives. Practice charity and not talking about others in a negative way, even if you plan on balancing the view with positives. Talking about others negatively is a huge mistake if you're living the life of a true example to others because "let a negative word not be mentioned" so that we don't give power to the "negative".

3. Introduce them to new cultures and ways of life. Of course, traveling comes to mind always. Traveling is something that most children aren't afforded enough of. Saving for family vacations can also be a bonding time and helping teach lessons on working hard to save for a dream. Wealthier families find this useful in building character in their own children, to have them work for their own goals. Teaching your children other cultures and ways of thinking allows for them to develop their own open mind.

If you have questions regarding family or life, we welcome you to investigate more of what you can do to have a better life for yourself and others you love.

Whether on Mother's Day or any time of year, always be the best example ever so that your light shines, not just in front of your children… but for the world to see.
Share This Page
---
Leave A Comment
You must be logged in to leave a comment. click here to login
Comments