---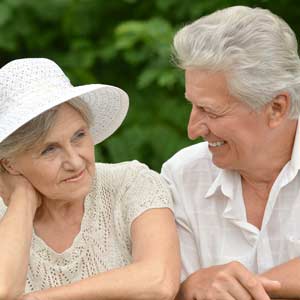 Dating is difficult, no matter what your situation. However, it's especially difficult after you've experienced the death of a spouse or significant other. If you're having difficulty getting back into the swing of things, take a look at these four tips on how to find love and happiness again.
Make Sure You're Not Still Grieving
The grieving process doesn't have a timeframe. It takes some people a few months and others a few years. Oftentimes, the longer you've been in a relationship, the longer it takes to go through all of the emotions. You really can't even think about starting to date again until you're no longer sad and depressed about the death of your significant other. You'll know when you're ready; give yourself time and don't let anyone push you to date before you're ready. If you need extra help moving on, talk with a psychic medium to help you work through your grief.
Take the Dating Game Slow
Life isn't fun if you don't have anyone to share it with. That means you have to date sooner or later if you want to find love again. However, there's no need to rush into a new relationship. When you start dating again, simply focus on having fun. Don't think about trying to get married and don't get obsessed with your future. Relationships work better if you let them happen naturally. If you're obsessed with trying to impress somebody, it's hard to connect and you only stress yourself out.
Don't Compare People to Your Previous Partners
You can't expect to find a replacement for a spouse that has died. And, it's not fair to hold someone up to the same standards. Everyone has strengths and weaknesses and dating is about exploring them to find compatibility. For example, if you're used to hearty, home-cooked meals, but the person you're dating doesn't cook, don't assume you're not compatible. Your date might make up for a lack of cooking skills with a sense of adventure. Old habits are hard to break, but dating is all about meeting new people, trying new things, and finding love and happiness again. If you don't know where to start, ask a love psychic.
Don't Be Afraid to Talk About Your Past
There are all sorts of topics you shouldn't talk about on a first or second date, but you don't always have to be afraid to share stories from your past. This is actually a great way to connect with someone new. Just make sure that if you mention your previous relationship, you keep it brief and positive. You don't want to scare your date away before you've had a chance to get to know each other.
Yes, dating for the first time after a really long time is scary, but finding love is worth the effort. Let life take you on a new journey with a new partner. Don't be afraid to get out there and meet new people. The first step is the hardest, but you can do it!
Share This Page
---
Leave A Comment
You must be logged in to leave a comment. click here to login
Comments