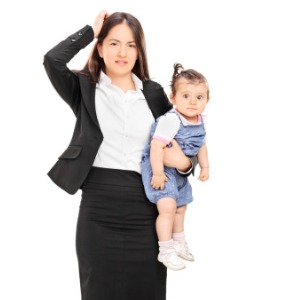 MoYou go gaga at the sight of other people's babies, but does that mean you're ready to have one of your own? Being a mom is one of the most important responsibilities and most challenging roles any woman will ever take on. So how do you know if you're ready for motherhood?
Do You Want a Child for the Right Reasons?
Examining your motivations for having kids can help you decide whether you're in the right place for motherhood. The best reason to have a child is because you feel you're in a good place in your life and believe you can provide a stable, loving environment to nurture a child.
Children shouldn't be brought into this world with a job. They aren't the solution for lives lacking purpose, and if you want to heal a failing relationship, you're better off speaking to a love psychic. You also shouldn't have a child just because it's what a partner or parent expects. If you're motivated by the wrong reasons, you're not ready to become a mom.
Are You in the Right Emotional and Mental Place?
Babies deserve to grow up in emotionally supportive and stable environments. Can you provide this for a baby right now? Whether there may be no perfect time to have a baby, there are ideal conditions.
If you're in a relationship, it should be a stable, loving one. If you're planning on using a donor, you should still have stability and love around you from family members and friends.
You should also be in the right place mentally. Are you happy with what you've achieved professionally? Have you traveled enough? Are you ready to put a baby first? If you still feel you've got things you hope to achieve in the near future, you should reach those goals before motherhood.
If you're feeling uncertain about whether you're in the right emotional and mental place to become a mother, an online psychic chat can help make your situation clearer.
Are You Healthy?
Carrying a baby to term and giving birth places an enormous strain on your body. You need to be in peak physical condition to be up for the task. If you're smoking or drinking, you'll need to quit before becoming pregnant. People who are overweight or underweight can struggle to get pregnant and carry healthy babies to term. Your doctor can help you reach a healthy weight before conceiving. He or she can also advise you of any other health factors that might impact your decision.
Look inside your heart and you'll know whether you're ready for motherhood or whether right now you're happier admiring babies from afar. The decision about when to bring babies into the world, if at all, is a personal one no woman should make lightly.