---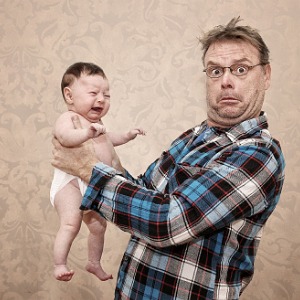 Fatherhood is a dream of many men, but the idea of bringing children into the world can be daunting. So how do you know if you're ready? Read our advice to make the right decision.
Are You in a Stable Relationship?
Countless studies show children in two-parent families have fewer behavioral problems, are better engaged in school, and are more emotionally stable than kids in single-parent families. While relationships sometimes end after children come into the picture, a solid foundation will give your children the best chance of growing up with two loving parents. How stable is your relationship? If you're rock-solid, you might be ready for kids. If there are red flags, you probably want to wait for children.
Do You Need to Put Yourself First?
Once a baby comes along, your days of being No. 1 are over. You might have already experienced this shift through your relationship. However, if the thought of giving up boys' nights or trading in your sports car for a minivan makes your blood run cold, perhaps you're not quite there yet. Evaluate your mindset honestly and decide whether you're really ready to give up that slightly selfish streak.
Have You Ticked Off Your Major Goals?
All of us have a bucket list of goals we hope to achieve. Perhaps you've always wanted to travel the world, renovate a house, start a business, or make partner. Whatever your goals, they'll take a backseat once a baby comes along. Some goals can be revisited once your offspring has flown the nest, while others simply aren't practical in your advancing years. Consider your priorities carefully to decide whether a baby is what you really want right now.
Do You Like Spending Time With Children?
Children can be a joy or a drudge, depending on your outlook. After all, they're often noisy, smelly, sticky, whiny, and demanding. Despite all those undesirable traits, spending time with children can lift you up and make your heart soar. If you enjoy the time you spend with little family members and your friends' kids, it might be time to have your own.
What Do Other People Think?
One of the best ways to make any decision is by gathering data so, it makes sense to find out what others think. Asking people who know you well, like your parents, other family members, and friends, is a good start. You could also start a psychic chat to see when children should be in your future. You could even learn what people who love you from the other side think through an angel card reading.
The decision about when to become a dad is a personal one. Only you will know if you're ready to take that plunge into parenthood.
Share This Page
---
Leave A Comment
You must be logged in to leave a comment. click here to login
Comments