---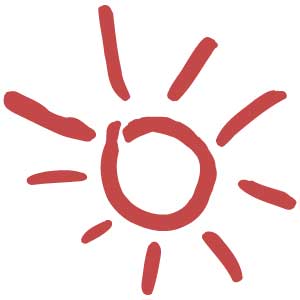 While it would be convenient to know what lies ahead in the future for your family, some of the most exciting developments are unexpected. For example, you might be in this situation if you've recently discovered that you're pregnant! A pregnancy can bring about a slew of changes to any family, but there's plenty of consideration that needs to be done before and after you break the news.
For example, you may be in for a challenge if you have older children. You might not have planned this pregnancy, and perhaps you feel like you're past your child-rearing years. However, this doesn't change the fact that you all need to prepare for this addition to your lives.
Breaking The News
Once you confirm your pregnancy with your doctor, you'll want to sit down with your partner and discuss how you want to address the situation. Parents magazine stated that regardless of the age of your existing children, they're most likely going to be less-than-excited at the prospect of a new sibling. Older kids may even become concerned for you if there are risks involved with being pregnant at an older age.
That being said, you'll want to give your loved ones space once you announce the news, especially if it's an unplanned but joyous pregnancy. Your friends, family members and children are all going to need time and space to accept your news. Your kids may also feel a wide range of emotions stemming from your announcement - allow them to go through these feelings as you begin planning for your new family member.
Helping Everyone Get Along
Because people are going to have mixed emotions about your news, you may want to gain peace of mind from our phone psychics during this sensitive time in your life. Once you have reassurance from your authentic psychic readings, you can work on making sure that your family is ready for the baby.
The U.S. National Library of Medicine recommended sticking to your routine with your family as it is, then easing into changes once the infant arrives. It's also important to let your older kids come to you with questions and concerns they may have throughout your pregnancy. Once they're finished wrestling with their own emotions, they're likely going to want to ensure that you're in a healthy, happy state.
If you have children who are older but still unsure of the pregnancy process, take the time to educate them on the situation. Let them know how your body is changing, how the baby is growing and how your lives will be altered by his or her arrival.
While it can be stressful to handle a large unexpected development such as a pregnancy, embracing it can bring you an ample amount of joy. Taking these tips into account can help you all adjust to life with a new family member. In the end, you'll feel better about the situation by planning ahead.
Share This Page
---
Leave A Comment
You must be logged in to leave a comment. click here to login
Comments