---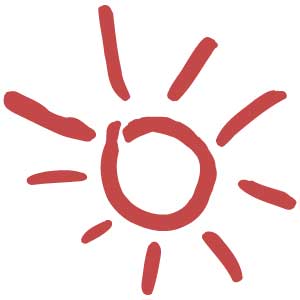 If you've had a dog for several years, you might dread the idea of parting with him or her. However, there may come a time when you need to say goodbye to your friend. Depending on where life takes you, you could be forced to leave your dog behind. Perhaps you lost your job and you can no longer afford your dog. Maybe you're moving to a new area where you're prohibited from having pets. Regardless, there are a few factors you should consider before you make the final choice to part with your best friend.
Do I Need To Part Ways With My Pet?
The easiest way to find out if you need to say goodbye to your pet for good is to talk to phone psychics. Through authentic psychic readings, you can see what's in store for the future with or without your pet. This information can also give you peace of mind and help you make the right decision.
For additional guidance, you should consider all of the factors leading up to this fork in the road. What are the specific reasons why you need to find a new home for your pet? Is it due to financial hardships? Depending on the rationale, you could potentially keep your dog and avoid the entire problem. Don't forget about the comfort animals can give you at home.
"It's just like having a child; they need love, attention from their owner - and medical attention," dog owner Marcia Watkins told CNN. "But they give so much back. In the quietness of the house, when it's just me and [my dog] Cookie, I am at peace because I have someone with a keen sense of hearing."
How Do I Relocate My Pet?
If it turns out that you need to say goodbye to your furry companion, there are a few ways you can do so responsibly. The Humane Society recommended talking to your local animal shelter for assistance. These individuals can put you in touch with people who are interested in adopting a pet and giving your dog a loving home. Depending on the type of dog you own, you might also want to consider contacting a breed rescue organization that specializes in pets like your own.
In the event that you don't want to go through a shelter or local organization, you can advertise your pet yourself. Cesar's Way recommended interviewing prospective owners and finding out if they have the time, space and money to invest in your pet. By finding a person who clearly cares about your dog, you can gain peace of mind.
Just remember to take the time to help your pet become acquainted with his or her new owners. This can reduce the stress that the animal goes through during the transition process. At the end of the day, it can be tough to say farewell to a beloved pet. However, you can feel better about the situation by knowing that he or she is going to a good home.
Share This Page
---
Leave A Comment
You must be logged in to leave a comment. click here to login
Comments