---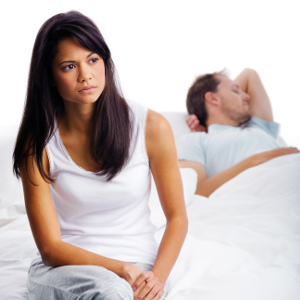 Sometimes even great relationships with great people fail, and the time comes to break up. Whatever your feelings about your soon-to-be ex, you want to break up in the kindest way possible so both parties can keep their dignity and move on from this moment.
Don't Procrastinate
If you don't think a relationship is right for you, then it's not right. Don't feel obligated to wait for a "good" reason. By waiting around, you (and by extension, your partner) will grow more and more unhappy, leading to more negativity down the road. There will always be reasons to feel like it's a bad time to break up, but just get it over with so both of you can move on.
Be Direct and Honest
Once you finally start the conversation, get to the point. Share your feelings honestly without being mean. Lying will only cause more problems; people appreciate when you're up front and honest, even if you think the truth might hurt. A chat with an online psychic can help you find the words that allow you to speak honestly without being cruel.
Listen Well
Let your partner speak their mind. Their point of view is just as valuable as yours, and giving them the time to speak will help them feel like you're being fair and respectful. When it's your turn to talk, keep things from your own perspective. Tell your partner that things aren't working for you, but don't accuse or make things about their behavior. They might offer ways they can change or get unnecessarily angry. If it's the right time to break up, let it happen as amicably as possible, then move on.
Be Clear
A love tarot reading can help you realize when things just aren't working any longer, even if you truly love the person you're with. Breaking up hurts, especially if you still care about your ex. Even though it might be painful, use clear language, like actually saying the words "break up," to make sure you're both on the same page. The last thing you want is to prolong the pain.
Use Social Media Wisely
It's normal to feel down after a relationship ends, even if it was your idea and you know it was for the best. To avoid getting yourself in a prolonged downward spiral, don't turn to social media to keep track of your ex. Doing that will only give you the post-breakup blues longer, regardless of what you find.
Likewise, don't use social media to vent. Yes, you'll want to, and should, talk to your friends about what's happened. But do it privately and in person. You don't need to broadcast the details to the world. Even if you don't think your former partner will see your Facebook post, it likely will happen. Maintaining your ex's dignity is one of the kindest things you can do.
Getting to the point, being straightforward, and keeping the details private will help make this tough moment and those that follow civil for both you and your partner.
Share This Page
---
Leave A Comment
You must be logged in to leave a comment. click here to login
Comments