---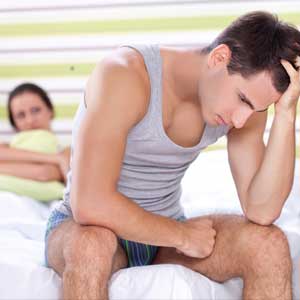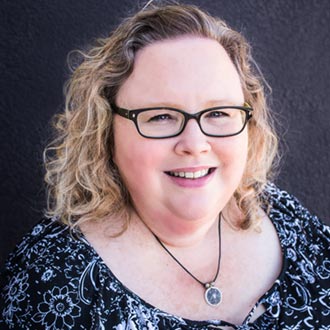 by Rowen x7029
Our psychics receive phone calls every day from men and women who are questioning or confused about their relationship: "Does he love me?" "Will he ask to marry me?" "Is she cheating on me?" "Will he leave his wife for me?" These are quite common questions. However, Psychic Rowen has recently been speaking with a different type of caller; one with a very unique and personal problem starting in the bedroom...

Intimacy Issues
It's no surprise to find a man unsatisfied with his partner's lack of interest in the bedroom; but what is surprising is that men often open up to psychics about their sex lives (or lack thereof). One man in particular, Steve*, was really upset. His energy was turbulent and unhappy. He told me that since he married his wife six months ago, she hasn't been very sexual. So much so that she said he was being "greedy" when he approached her for some intimacy, which made him feel embarrassed and frustrated.

I asked Steve if anything had changed with regards to his wife in the last six months, aside from getting married, because I sensed a depression circling his wife's energy very strongly. He replied, "She's gained some weight, but I don't care!"

Body Image and Your Sex Life
I told Steve that the fact that he doesn't care about the weight gain is fine, but that's not what was preventing him from having sex. I could clearly sense that the main cause of his lack of intimacy was that SHE cares about the weight gain and is beating herself up about her looks.

As an empath I could hear that her inner voice is being downright cruel to her and there are mornings when she can barely figure out what to wear because she's afraid of showing her perceived "ugly body" to the world. So obviously getting naked and having sex isn't very high on his wife's list of fun activities.

Steve was quiet for a moment, and then said, "But if I want her doesn't that make it clear that she is attractive?"

No, it isn't clear at all. Being able to see into his wife's feelings and unspoken needs, I asked that he spend some time telling his wife how beautiful she is. I suggested that he make an effort to touch her (not sexually), hug her, joke with her and just be with her. A kind outer voice balances and maybe even outweighs the cruel inner voice. A happy and confident woman will more than likely lead to a better sexual relationship. He said he was up for anything and would give my advice some thought.

Opening Up To Your Spouse
I later received a call back from Steve. I could tell instantly things were going better, as he seemed much more relaxed. I hoped it was because the physical relationship with his wife had improved—and indeed it had! There was a free-flowing emotional and sexual intimacy that had previously been stifled for them both.

Steve said he was very open with his praise of her body. This added reassurance really began to open the doors to a passion that had existed prior to their marriage. But Steve feared that his compliments would be seen as insincere because she might think he "wanted something," and that's OK.

His wife was picking up on the fact that he was being extra kind for a reason. I told Steve that the truth is in the praise. The touching and loving connection cannot be solely for the purpose of having sex. The real goal has to be "to have a happier wife." I reminded him that he was working on long-term goals--a healthy relationship--not short-term bandages. And a healthy relationship has a strong dose of steamy sex!

Love Yourself
Steve is going to continue to work on this and I encourage you to do the same if you ever find yourself in a similar situation. Always remember it's not just what's on the outside that matters. When you feel good about yourself, it radiates to others and can be very contagious! When you love yourself others will love you back.

*=Name changed for privacy.
Share This Page
---
Leave A Comment
You must be logged in to leave a comment. click here to login
Comments