---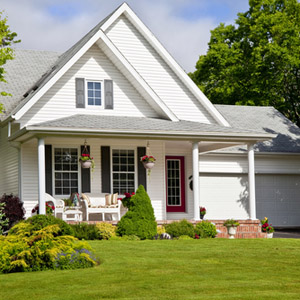 Buying a house is one of the biggest decisions most will ever make. Making the purchase is something that comes after considering many factors. It is important to make an informed decision on the sort of home you plan to call your own. Even more than a nest egg, a good neighborhood, or a recommendation, knowledge will be your greatest resource. For advice on common mistakes made by home owners or unforeseen problems, a psychic may be a helpful guide.
Know Your Location
It is the job of a realtor to tell you about the neighborhood you will be moving into. Though, sometimes, there may be grim details no one is willing to tell you about. For information about the location, you should always learn as much as you can about the history of the area. If everything feels right but you still have a bad feeling about the place you may soon be coming home to, you can easily phone a psychic to ask if they agree with your hesitation.
Harmonious Relationships
One of the main reasons people visit psychics is to learn about ways they can improve relationships. When buying a home, you will want to be on the same page as your real estate agent. Since you have to blindly trust an agency to have a realtor that will look out for your best interests, finding any red flags beforehand could save you a lot of trouble. A psychic reading might be a place where you can learn if you're trusting the right people to handle your search.
Money Matters
One of the biggest reasons home-seekers have turned to psychics lately is the economy. Living in the uncertainty of an economic downturn spells complications for those looking to make big investments. After all, your home is a major investment, whether you decide to keep it for the rest of your life or sell it in the future. Seeking advice about the price you are paying for the listing will give you the insight you need to make the most profitable decision.
A Happy Move
If a job relocation is the reason you're looking into real estate, that means you will have more to worry about than just the home. Moving out-of-state can be a stressful time because it is often rushed and usually means surprises or unexpected problems. If you're curious about these things but don't have the time to invest in a face-to-face reading, there are online psychic readings that make it as simple as checking an email!
As you begin your search for the perfect home, remember to trust your instincts. If you are considering a psychic reading, remember that the results may just be one piece of the puzzle. Even a psychic is not right 100% of the time, so the best way to choose your home is to rely on your informed decisions. With the right advisors on your side, finding your dream home is one step closer than ever before.
Share This Page
---
Leave A Comment
You must be logged in to leave a comment. click here to login
Comments