---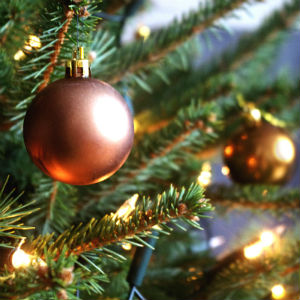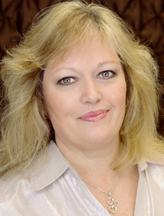 by Michelle x7021
Have you ever taken the time to stop and think about your family traditions? Even if you don't care much for them, they're still a part of your family history and shows your clan's uniqueness. Thinking about your own family traditions will bring a smile to your face!

As I write this, it's a dark, rainy day. I'm sitting in my living room looking at my Christmas tree and lights, thinking about things such as my family traditions. Our tradition at Thanksgiving is to eat around 1 p.m., after watching the Macy's Thanksgiving Parade while cooking. Ever since I was a kid, I couldn't wait for the end of the parade when Santa would make his grand appearance! His coming signaled the beginning of the Christmas holiday; it was official! As soon as we were done with the Thanksgiving meal, out would come the Christmas boxes! We spent the rest of Thanksgiving decorating for Christmas!

One of our Christmas traditions has always been that on Christmas Eve, we could open one present (which was always a new pair of pajamas!). As my kids got older they definitely did not want pajamas, so a Christmas movie worked for a while. Christmas morning, we all enjoy our Christmas stockings, have a cup of coffee and a donut, and listen as my dad reads the Christmas story from the Bible before we open presents. He still gets teary eyed reading the story after all these years. Next we have someone play "Santa" and pass the gifts out. We open gifts one at a time so we can see what each person received and what we jokingly call "the joy on their faces". We take our time and make it last a little longer.

Our trees always had to have lots of red balls and icicles (tinsel). The icicles had to be carefully placed, not tossed—a true art form! Nothing brings that Christmas smile to your face like finding icicles in March! Unfortunately, none of us are known for our cooking. So we do what my mom has always called a "semi-homemade meal"—we buy most of it to ensure that it's edible.

Every family member, including pets, has their own Christmas stocking. It's always bittersweet when I open the box of stockings when decorating and have to lay to rest a pet's sock that's no longer with us and make a new sock for our newest addition.

As a mom of two in college, Christmas to me is very dear. I'm thankful for each year that my parents are around. Soon my kids will marry and have families of their own. I have changed some of my childhood traditions to fit my family and they'll do the same, I'm sure. I have also kept the traditions that are important to me. I still like new pajamas on Christmas Eve. I still like to hear my dad read the Christmas story, It's still hard for me to sleep on Christmas Eve, and I still believe in Christmas magic and miracles!

From my family to yours, I wish each and every one of you a blessed holiday!
---
Read More by Psychic Michelle!
Share This Page
---
Leave A Comment
You must be logged in to leave a comment. click here to login
Comments