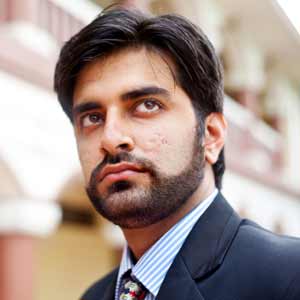 Mary's just started dating Ronald. He's fun, outgoing, and seems like a great guy. After a couple of dates, he confesses: "I've cheated on all my ex-girlfriends. Not only that, I cheated on my last girlfriend with the girlfriend before her. It was a weird time in my life. I just thought you should know."
Okay then… what does this mean?
Well, I don't think you need to be a psychic to figure out that he's more or less warning Mary about his values: "I'm telling you right now, I'm an unapologetic cheater and I'm probably going to cheat on you. Probably? No. I am going to cheat on you."
Yet, when feelings and emotions start getting involved people, like Mary, tend to only hear what they want to hear. In fact, many women would interpret Ronald's statement to mean: "None of his exes have been good enough for him, let alone able to give him what he truly needs, but I know our situation is going to be different."
By confessing, Ronald also knows Mary's going to want to go the extra mile to prove he's wrong. At the same time, if she questions him, he'll do his best to persuade her to stay… and then cheat on her anyway.
Now, if that's not bad enough, Ronald also admitted to cheating on his last girlfriend with the girlfriend before her because he was going through a "weird time in his life."
In "man-speak" this translates to: "I don't really have closure with my ex-girlfriends, I've cheated, but it's not all my fault. I haven't taken responsibility. Oh, and if things get "weird" again, I may go elsewhere. But I'll come back."
So, if you're asking if Mary is deaf, dumb, and blind, she's not. Many women, like Mary, will take a statement like Ronald's in stride and judge the guy on his actions rather than his words. However, when actions start to reveal a lack of trust and respect, denial has a way of setting in.
At the same time, while we can all make mistakes when it comes to hearing or interpreting things, statements like Ronald's shouldn't be taken lightly—especially when it's all wrapped up in a big red flag that's being waved by a robot yelling: "Warning! Warning! Danger Will Robinson!"
The bottom line? If someone reveals how they have mistreated others in the past, and have not taken responsibility for their actions, it's not a matter of "if" they will do it again, it's a matter of "when" they will do it again. If you have someone like this in your life, proceed with caution, ask questions and/or back away and just "step away from the car."
Are you confused or bewildered by your guy's actions or words? Give a male psychic, like me, a call or try speaking with any of the other wonderfully gifted male psychics online at Psychic Source.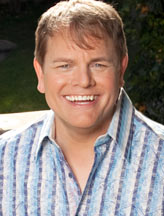 by Arthur x8237