---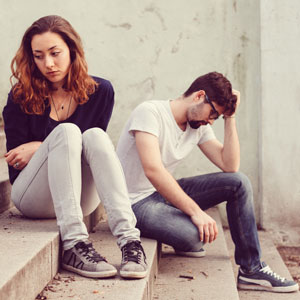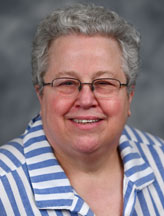 Get a Reading with Olivia x3597
In her book,
The Grandmother of Time
, author Zsuzsanna E. Budapest follows her love spell instructions with an admonition that we must accept the next three dates that we are offered, because the Universe is using us in other people's lives.

However, when I am speaking with a Psychic Source customer asking me about a man in her life, her question is usually something like, "Does he like me romantically?" Notice she didn't bring up whether she likes him or whether he is right for her.
When I give career advice, I often recommend the book,
Women Don't Ask
by Linda Babcock . My callers often struggle with standing up for themselves or asking for promotion. That book may serve women who long for a man whose intentions are so much in doubt that they call me instead of him. Perhaps, for my relationship callers, I need to recommend the book,
Crucial Conversations
, by Kerry Patterson . This book will help any woman work her way through a risk-filled conversation to get to the crucial ask: "Is this relationship worth my time?"
Mars and Venus
My male friends often talk about how they won or accomplished something. Mind, I do hang out with a several hunters, salesmen, and businessmen whose jobs depend on their persistence, so I may be seeing this side of maleness a bit more starkly than most. But situation comedies on television also show a man trying to win something -- often with dishonesty -- to get what he wants, while his wife gets mad and then forgives him by show's end. This paradigm is rooted in American culture: Men hunt, women gather -- the Mars and Venus thing.

If a man likes you, he shows you by asking you for something. If he's asking for your time, he likes you. If he's asking for a favor, he's asking for a favor, not time with you. It's true for women, too -- A woman who asks for a free dinner and then doesn't call is not a good prospective partner.

But here's the rub: In any relationship, two people are involved, and both must have their needs met. If a man likes a woman, and she doesn't like him, then the relationship won't work over time. I often experienced this phenomenon myself in job interviews. I was so wrapped up in whether I would get the job, I too often forgot to ask questions and keep an eye open in order to find out if I wanted the job. And I ended up in a couple of miserable jobs because of it.
The Law of Attraction
I believe in the Law of Attraction. If the Universe sends me a relationship, it's either going to be long term or that person is in my life to help me get ready for the long-term relationship that's to come. And I won't know which one this relationship is until it's long gone into hindsight. However, the Law of Attraction reminds me to notice what I really like in a partner or prospective partner. The more I focus on that, the more likely that I will manifest that in my next partner (or realize that my current love interest is The One).

If he's not responding to you, he may not be right for you. And if you like him, focus on what you like about him, and be open to others who offer that, too. What's annoying about dating is that we have to take rejection or move on a lot -- all in order to find that one we can be stubbornly devoted to.

If you are looking, keep shopping. He's out there but you may end up taking a few practice swings first.
Share This Page
---
Leave A Comment
You must be logged in to leave a comment. click here to login
Comments