---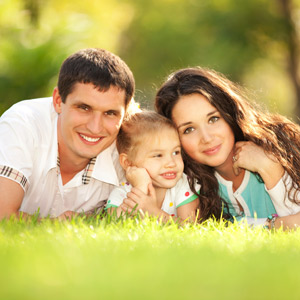 Your family unit is essential, and nurturing your family bonds is unquestionably the key to a happy and fulfilling life. Regardless of how many children you have or how you define your family, you all need to create life-long bonds, because this is what you have. Having a meal together every night is a great start, but you need to do more than that if you want a strong, loving, and indestructible family.
Start Exercising Together
The family that exercises together stays together. In all truth, getting healthy as a family is a great bonding experience, in part because it ensures you spend time together. You don't have to head to the gym, although that's certainly an option. Get fit not just by having those healthy dinners together, but also by playing a sport, riding bikes, going for a run, or trying an activity such as karate.
Take a Vacation
Family vacations make great bonding experiences, and the closeness you achieve lasts far beyond the length of your holiday. Go somewhere you've always wanted to go, especially if it offers a lot of family friendly activities. Even better, unplug from all of your technology and go camping. You can't help but get close when you're roughing it. Even if you enjoy a staycation, the key is to make it a regular occurrence.
Have a Psychic Chat
If you need some help bonding, especially concerning your spouse or to teenaged children, having a psychic chat can really help you. You can get an insightful, intuitive opinion about your family dynamic, and perhaps learn some inventive and appropriate bonding techniques that will work for your family. You can even discover new ways to deal with arguments, disagreements, and other common problems.
Become Volunteers
Volunteering to help others is a fantastic way to get closer to each other. When you help the less fortunate, it makes you realize what you have. That strengthens the bonds you have with each other. There are endless opportunities for family philanthropy, including:
Volunteering at an animal shelter
Collecting goods for the less fortunate
Working at a soup kitchen
And organizing fundraisers for a charity that's important to all of you

Make a Family Mission Statement
Making a mission statement is helpful on several levels. For one thing, you're spending time together, and that's most important. For another, crafting your family's philosophy is a foolproof way to learn what everyone in your family needs and expects. Third, you can also grow as a family, because you can regularly add to your mission statement. If you need help getting started, an authentic psychic reading can help family members discover their core values, their strengths, and their weaknesses, all of which have a place in your statement.
Your family is an essential part of you, with every member irrevocably connected for your entire lives, so make the most of your strong, loving unit. What are some things you'd like to see your family do and experience together?
Share This Page
---
Leave A Comment
You must be logged in to leave a comment. click here to login
Comments