---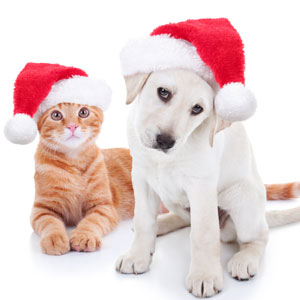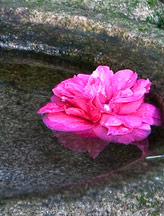 Get a Reading with Tivon x9781
The winter holidays are in full swing. Across the globe people will celebrate in a variety of enchanting ways. One thing that all cultures do happily time of year is GIVE. Old and young alike enjoy the excitement and mystery surrounding gift giving and receiving. We each, in our own way, express gratitude and kindness, allowing goodwill to flow to all. We donate and give so much of ourselves time of the year, more than any other time.

Sometimes we get caught up in the emotion of the season and decide to give a kitten or puppy as a gift.

We are all so familiar with the cute adorable pets popping up out of gift boxes with a little tinkle bell on their collar, we see it so often on TV and in the movies, it just seems natural to want to experience that ourselves. But let's just stop and think for a moment before we put a pup or kitty on the list for children, loved ones, the elderly.

Of course, there are many stories of people being gifted with a pet and it worked out ok, everybody is happy, so I'm not meant to be a downer. However, sometimes after the holiday season is over the pet can become an imposition and find themselves back in a shelter, and that's just the sad reality all too often.

The Busy Holiday Season
With the widespread influence of social media and YouTube we are no longer ignorant to the fact that animals are conscious, have feelings and feel a deep sense of sadness when put out of the family. Have you ever seen dogs smile when they are adopted? It is a real thing. Finding a family brings a pet happiness. But the highly charged atmosphere of winter holidays is not the ideal time to begin the process of integrating a pet into the family.

Around the holidays, most homes are not functioning according to usual schedules. There are all sorts of dangerous (and potentially toxic) decorations on display that could harm a small animal for starters. Often large gatherings of friends and family will arrive and could startle a young animal just getting used to his new surroundings. Plus, for young children, the excitement of the next toy being opened can mean the little pet can be simply put to the side for mom and dad to worry about. However, a living, breathing kitten or puppy is not a fancy toy that will just shut off after a few minutes of not being played with!

Instead of giving a live animal gift this time of year, there are other ways that animal lovers can give and receive gifts during the holiday celebrations that add value to the lives of people and animals too:

Donate to a Shelter
Consider donating to an animal shelter in a friend or family members name and include it in a nice seasonal card. So many food banks now are also offering pet food to families. Your donations of food and pet supplies will be greatly appreciated.

Help with Adoption Costs
If you do know someone who really truly wants a pet, do not just surprise them by choosing for them. Bonding with a family pet is very personal. Offer to go to the shelter with them and pay the adoption fees.

Create Care Packages
If your children are begging for a pet this season and you the adult know that the family is not ready yet, suggest putting together some care packages for the shelter and involve the kids in bringing them in. Thermal vest and blankets for the cold floors are always welcome.

Then perhaps after the hustle and bustle of the holiday season has passed and things settle back to normal, if your child still really wants a new puppy or kitten and you are willing to take on the responsibility that comes along with it, there will still be plenty of adorable critters waiting to be welcomed into a loving home, when the time is right!

Happy Holidays!
Share This Page
---
Leave A Comment
You must be logged in to leave a comment. click here to login
Comments