Getting Through the Holidays if You're Not in the Holiday Spirit by Psychic Monique
Published Date 11/29/2014
Category: Love, Relationships & Family
---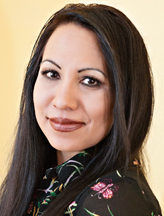 by Monique x7555
That time of year has arrived once again… the festive music, the blinking lights and the glittery decorations.
These are supposed to bring out the holiday spirit.
However, writing out cards, surviving Black Friday, and wrapping presents may not be on everyone's holiday wish list. While some people are singing, "'Tis the season to be jolly," others are quoting Ebenezer Scrooge, "Bah humbug."
When some people think of common holiday traditions, they may think of apple cider, eggnog, and homemade gingerbread men. Sadly, for some people, this time of year can be emotionally tumultuous.

Newspapers, magazines radio stations and television networks release holiday music and commercials in hopes to bring out the joyful spirit (all while enticing people to shop). However, the ads may produce an opposite effect on those who aren't feeling so spirited already.
For some individuals, holidays highlight financial woes, the passing of a loved one, a recent break-up, or just the fact of spending the holiday single. For these individuals, the holidays reflect sadness.

Does this sound familiar?
If you're someone who finds it hard to get into the holiday spirit and escape the depression (easier said than done) there are ways to reverse the negative into positive. You could take a trip, visit old friends or even volunteer for a good cause. Avoid isolating yourself while remembering that you're not alone.
The holidays can still be enjoyable regardless of the difficult circumstances you may be facing. Try to make the most out of it even if it's hard. We all face hardships at times, but it makes us stronger people in the end. Instead of focusing on what hurts, focus on the memories and time spent with those you love.

Share This Page
---
Leave A Comment
You must be logged in to leave a comment. click here to login
Comments