Getting Through the Holidays Even if You're Not in the Holiday Spirit
Date 6/5/2023
Explore More: Holidays
That time of year has arrived once again… the festive music, the blinking lights, and the glittery decorations. These are supposed to bring out the holiday spirit. However, writing out cards, surviving Black Friday, and wrapping presents may not be on everyone's holiday wish list. While some people are singing, "'Tis the season to be jolly," others are quoting Ebenezer Scrooge, "Bah humbug."
When some people think of common holiday traditions, they may think of apple cider and eggnog, festive family gatherings and romance, and all the sugar-coated myths of the holiday season.  Sadly, for some people, this time of year can be emotionally tumultuous. Newspapers, magazines radio stations, and television networks release holiday music and commercials in hopes to bring out the joyful spirit (all while enticing people to shop).  However, the ads may produce the opposite effect on those who aren't feeling so spirited already. For some individuals, holidays highlight financial woes, the passing of a loved one, a recent break-up, or just the fact of spending the holiday single. For these individuals, the holidays reflect sadness. Does this sound familiar?
If you're someone who finds it hard to get into the holiday spirit and escape the depression (easier said than done) there are ways to reverse the negative into positive. Remember that what you focus on expands. So let's take a look at some gifts of the holidays that can make your holidays brighter.
12 "Joys of the Season" to Focus On
1. The Joy of Aromatherapy
The holiday season brings us all sorts of wonderful aromas. The scent of mulled cider in the kitchen, the waft of cedar wood from a holiday tree, the surprise of peppermint in our nostrils….These aromas lift our spirits so effectively!  By burning scented candles, drinking spiced teas, having evergreen boughs around, or sniffing essential oils, we can partake of these and other enlivening scents as a part of an aromatic therapy for ourselves.


2.

 

The Joy of Eating Moderately
Food.  Food. FOOD!  There is a Native American saying:  "Too much… no good.  Plenty …okay!"  Just because it's a holiday, it doesn't mean that we are to gorge ourselves!  Overeating always brings about a sense of dullness and lethargy, and even pain and guilt!  Why suffer, when we can avoid it all simply by listening to our bodies and
eating mindfully
?  Forget the second and third helpings, or save them for a light supper instead.  Have just a little dessert rather than sampling them all!  Moderation will keep us in that light, happy holiday spirit!
3.

 

The Joy of Drinking Moderately
Holiday gatherings almost always include an offering of "spirits" in the liquid sense, and drinking too much alcohol can lead to suffering a hangover, feeling bloated, or suffering embarrassment from doing something that would be better forgotten!  Keep your senses, and drink no more than usual. Instead of blurring the senses, stay sharp, and get the most out of your gathering by talking to as many friends for as long as you can and by really connecting to the wonderful spirit of the holiday!
4. The Joy of Shopping Early  
When we complete our tasks ahead of time, we always feel better! By making a gift shopping list and being determined to have it completed at least a week before the day of the gift exchange, we will have time to wrap them and savor the spirit of giving as we label each one. Then when "gift day" comes, all we have to do is enjoy the smiles of those who receive those gifts! Now is the time to get that shopping done!
5.

 

The Joy of Shopping Moderately
In this consumer-driven world, overbuying is too easy. Commercials are designed to make us buy as much as we can, giving us the idea that "more is better." However, when the credit card bills come after that buying spree, the holiday joy can turn into holiday horror!  When making the shopping list, think "quality" rather than "quantity."  Remember, too, that the price of a gift does not equal its value. Shop for the recipient's personality rather than for what social media algorithms push you towards (and here are some helpful
tips for gift-giving
).  Doing so will increase the value of the gift and decrease the credit card bills and post-holiday
money stress
!
6.

 

The Joy of Connecting
For some of us, we depend upon holidays to maintain connections to some friends and relatives.  When we only speak a few times a year, we have to make those precious few holiday moments count. We have "power visits." These power visits are no substitute for staying connected all year long. However, with the convenience of social media, we can check up on each other regularly, even if we're continents apart.  Every day, remember the people who are important to you and make a point of staying connected instead of having to power-visit.  
7. The Joy of Planned Travel  
During the holidays, airline tickets and travel plans can look like convoluted systems of torture when layovers, baggage loss, and system delays get in the way. Break from the herd and plan your holiday visits on non-traditional days, and pack as lightly as possible. Travel light on non-peak days and avoid headaches! 

8. The Joy of Keeping Physically Fit  
We can beat stress much more effectively when our bodies are in prime condition.  Gyms offer introductory programs at this time, more than any other, in preparation for the New Year.  Take advantage of these programs, or get outside and walk, jog, bike, climb, hike, mall-walk… ANYTHING to keep yourself moving!  Keep that blood circulating, and you'll avoid being slogged in the doldrums!

9. The Joy of Working Towards Goals
Having goals can keep us focused and keep us driven toward progress.  When we MEET those goals, it brings us much satisfaction, joy, and confidence.  Don't let the activities of the holiday season steal you away from working toward your established goals. Plan for success by completing the shopping, cooking, and decorating early, and keep it simple in order to maintain a balanced schedule!  The holiday is NOT a time for dropping the things that bring you joy!

10. The Joy of Meditating
No matter the time of year, making some time for your own spiritual self is important.  Each and every day, find five-to-twenty minutes in which you can just sit or lie quietly while either in silence or with relaxing music, and turn your thoughts to your inner self.  Listen to your heart.   Listen to your head.  Listen to your own Great Spirit.  Your own inner self will tell you when to do more and when to pull back.  By maintaining a schedule for meditation every day, you will create the foundation for a happier life, not just during the holiday season, but all year round!

11. The Joy of Being Outdoors
The sights and smells of the great outdoors have fueled humanity for ages.  We NEED to take in the energies of the great outdoors!  The sun's light shines down upon the flora and fauna all over planet Earth and causes it all to thrive.  With its waning light in the wintertime, it is even MORE important to get outdoors and soak in as much sunshine as we can!   Get out there, and get some sunlight upon your face!

12. The Joy of Giving
The very best thing that we can do to forget our blues is to get out and do something for someone else. Plenty of opportunities abound for volunteering at shelters and centers for the aged or disadvantaged.  Musical talents are in demand during the holiday season, too; the age-old carols and jingles are a welcome sound to those who are not able to get out and about.  When you see the smiles that you put on the faces of others, then you will truly forget your own blues! No matter our walk of life or situation, these twelve joys can apply.  All manner of joyous activities and fulfilling exchanges to you and yours during this holiday season!
The holidays can still be enjoyable regardless of the difficult circumstances you may be facing. Try to make the most out of it even if it's hard. We all face hardships at times, but it makes us stronger people in the end. Instead of focusing on what hurts, focus on the memories and time spent with those you love.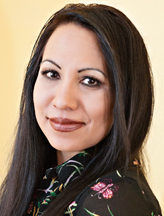 by Monique x7555