---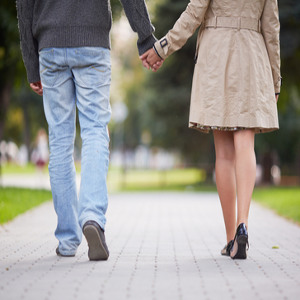 If you're ready to embrace the season with a spring in your step and a new love in your life but don't know where to start, don't worry. Read on for six tips for snagging a date by St. Patrick's Day.
Be Open-Minded
Any love psychic will tell you that being flirtatious is the first step to getting his attention. Of course, flirting doesn't just have to mean batting your eyelashes or giggling at his jokes. Be optimistic and open-minded when chatting with the object of your affection, and let your true feelings shine through.
Look Him Up
There's no such thing as a blind date anymore, and there's no excuse for missing the chance to learn about your date before you spend time together. Whether mutual friends are setting you up, or you've met through a matchmaking website, you have all the tools you need to find him online. It's not necessary to learn his entire life story before going out, but he'll appreciate your thoughtfulness and initiative when he learns that you know all about his favorite sport, cuisine, or vacation destination.
Be Available
Once you've exchanged contact information and want to set up that first date, don't let his invitations go unanswered. Though there's something to be said for cultivating an air of mystery around yourself, don't take it too far. If you want to see him again, you can make him wait for a little while, but be sure to answer his calls or respond to his texts. Let him know you're interested, and with any luck he'll respond accordingly. If you want to make sure you're compatible in advance, an astrology reading can help.
Take Initiative
You can go along with his date ideas, but he might be even more impressed if you make a few suggestions of your own. Plan a short outing to your favorite coffee shop, or weave together a series of activities throughout the day. Take the opportunity to show him what you're all about, and be sure to take his interests and likes into consideration to earn bonus points.
Take It Easy
If you have your sights set on the most romantic evening ever, your expectations can easily get out of hand. Consider toning it down and taking it easy. Meet for a morning coffee, a walk through the park, or a visit to the market. Instead of creating an elaborate experience, focus on enjoying the time together and getting to know each other without distractions.
Dress to Impress
Depending on the occasion, you might wear anything from an evening gown to your favorite workout clothes. No matter where you are or what you're doing, if there's a chance of making a good impression, seize it. Make sure that what you wear is right for your body and shows off your best assets without going overboard. Flaunt as much as your comfort level allows and feel confident in your looks.
If you have a special someone in mind, it's time to make him yours. Follow these tips, and you're sure to get lucky and land a date before St. Patrick's Day.
Share This Page
---
Leave A Comment
You must be logged in to leave a comment. click here to login
Comments