---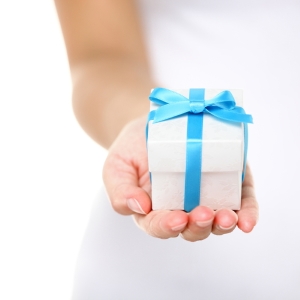 The holidays seem to sneak up on you, don't they? One minute, you're making New Year's resolutions; the next, you're shopping for holiday gifts once again. If you're not sure what to get your loved ones this year, follow these tips to break through the block and score the perfect present.
Consider the Recipient's Horoscope
Astrological signs aren't just for understanding your personality and learning what to expect during a given month. They can also prove useful for selecting presents for family and friends. Personality traits can give you hints about a loved one's preferences and needs. Or check out this list prepared by our own Psychic Advisor Suzi.
Push Negative Feelings Aside
Sometimes people struggle to complete their holiday shopping because they're wrestling with their own difficulties. Financial issues, grief, loss, frustration, and medical problems can all kill the holiday spirit. An online psychic can help you work through your emotions so you can focus on the beauty of the season.
Spend Time Alone
The holiday rush can make present-buying seem almost mechanical. You're speeding down store aisles, waiting in endless lines to check out, and staring at empty shelves where the perfect present sat before someone else snatched it out of your grasp. Take time to decompress this season so you can focus on your inner desires and needs. Consider shopping online if it causes less stress.
Listen Carefully and Pay Attention
Your loved ones might drop hints when you least expect them. Your mother might admire a Christmas ornament in a store window, or your spouse might mark a page in a catalog and leave it on the coffee table. Pay attention to those little suggestions so you're prepared to complete your holiday shopping.
Speak to Your Psychic
In addition to helping you work through your emotions during the holidays, an online clairvoyant can also help you intuit your loved ones' needs and desires. When a name or two on your list draws blanks in your mind, consult a psychic professional who can guide you down the right path.
Set a Budget
Nothing ruins holiday shopping faster than a limited budget that you don't respect. If you max out your credit cards or drain your savings account, each rip of wrapping paper will make you feel resentful. Don't worry about price tags; instead, find inexpensive gifts that carry meaning for the recipient, whether it's a framed photograph of the two of you or a jar of his or her favorite cookies.
Go Halfsies
When you're truly stuck or you want to buy a present that overreaches your budget, consider partnering up with a mutual friend or family member. You can brainstorm together or buy a more expensive present without putting either of you in financial trouble. Plus, you'll have a blast presenting the gift together.
Don't let the holidays put a sour taste in your mouth. Holiday shopping should prove enjoyable and exciting — not stressful. Use the above tips to find the perfect present every time and to take the frustration out of the season.
Share This Page
---
Leave A Comment
You must be logged in to leave a comment. click here to login
Comments