---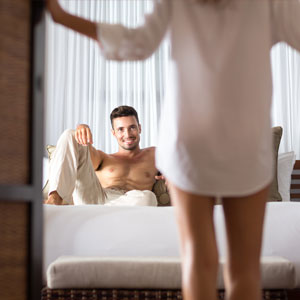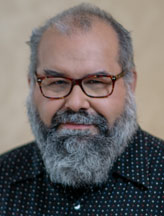 Get a Reading with Stasch x9303
We live in a world of options. And nowhere is this truer than it is with relationships. From monogamy to polyamory, there is some type of love for nearly anyone's needs. The secret is figuring the option which is best for your emotional needs.

Situated between a hook up and a long running relationship is the Friends with Benefits relationship. While some may argue this is not a relationship at all, the reality is that it is. It may not fit everyone's ideal option, but that does not prevent it from being one. There is some ambiguity about exactly what a Friends with Benefits (or FWB for short) relationship is.

What Friends with Benefits is… and is Not!
Emerging out a need to have a connection with someone, but not so much that it becomes a prelude to marriage, this unique relationship is not concerned with committed love. At any point and time, a participant can end the relationship. Unlike some where ending is met with pain and loss, everyone knows ahead of time that this can end at any time for any reason.

The sexual side of the relationship can be somewhat regular, semi regular or sporadic. There can even be huge time gaps between meetings. One feature not present is constant continued contact.

Keep Your Distance
For the most part FWB do not live together. While it is possible that this could take place, the reality is that most do not want close constant contact. The attraction maybe such that too much proximity could defeat the purpose.

FWB are understood that they end without bad feelings or explanations. It is possible that the friendship can remain after the sexual side is completed. After all, both parties are friends. However, it is not always the case. The friendship side can end as well.

Not the Marrying Type
Participants can be single, already married or even in a FWB with someone else. The status of both sides is not always exclusively single. There are no long-term plans in a relationship like this, nor are there expectations. There is no pathway to marriage.

In some ways a FWB takes the commitment free non-demanding characteristics of a hook up and merges it with a friendship. Even though these relationships are not emotional in nature, because they are friendships there is some emotion involved. However, it has more to do with safety and convenience than love. For some this works. For others this is inconceivable. Where things become problematic is when one person falls in love. At that point, this set up ceases. This is not a romantic love affair.

Perhaps the second biggest problem is denial. Some believe that this relationship will transform into a standard relationship. Some will wait and wait hoping that a visit will lead to more. Often it just means waiting until the next phone call.
Share This Page
---
Leave A Comment
You must be logged in to leave a comment. click here to login
Comments