---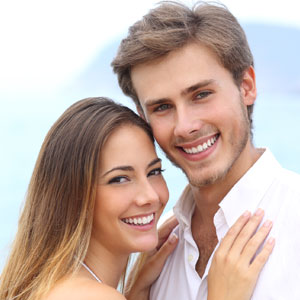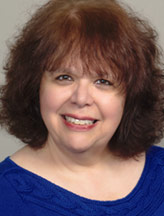 Get a Reading with Shoshanna x9481
We all yearn for that special relationship where we feel, safe, secure and loved, a fulfilled relationship where we feel the connection between body, mind, heart and spirit, where there is trust, honesty, loyalty, support and autonomy.

Reality is, there is no such thing as the "perfect" man or woman other than perhaps the ones of fairy tales. You all know the type, the handsome, chiseled man or drop dead gorgeous woman with the perfectly sculpted body and they are of course a millionaire who drives a Maserati with a house on the Riviera. However, that "perfect" man or woman, may disappoint you in the long run.

The Right Attributes
What you want is the "perfect" relationship with the right attributes for you. Attributes are characteristics that shape a person's behavior and beliefs, such as integrity, honesty, reliability, compassion and ambition.

Physical attraction is certainly important, but you want to be sure that you are equally as attracted to their personality. Some people make the mistake of approaching someone to whom they are physically attracted, engage in conversation then make plans for a date. Then after a few dates you notice a few incompatibilities or character flaws. For example, you want to share your spiritual beliefs, but they're not on your same wavelength; you want to go to the symphony, but they'd prefer to go to a heavy metal concert. Eventually, there's an argument or a disagreement where there is blame and accusations, followed by a break-up. That "perfect" man or woman is not so handsome or beautiful to you anymore.

Attracting the "perfect" relationship for you is likened to an interview. First, you need make a mental and/or written list of all the must-have attributes you're looking for in a relationship. Then when you meet someone to whom are you attracted, take some time to get to know them. In other words, you are interviewing that person to be your relationship.

Examples of Must-Have Attributes May Include:

Sharing the same or similar spiritual beliefs.
Accountability – When there is a disagreement or misunderstanding they take responsibility for their actions and feelings.
Reliable and dependable - They follow through on their promises and commitments.
Honest and trustworthy – They are truthful and open with their thoughts and feelings.
Supportive and caring in times of disappointment and celebration. They'll be there for you if you get laid off from your job and celebrate with you when you get that promotion or college diploma.
Self-assured and confident - They are secure in the relationship when they see you talking with someone of the opposite sex because they know you are loyal and committed to them, and you can be yourself and not feel as though you should change to please him or her.

Your own list may include these and/or other attributes that are important to you.

When you feel an instant attraction and connection with someone upon first meeting them, keep in mind the interview process takes time, so get to know the person; there is no need to rush things. You want to make sure they align with your list of attributes after which you can allow the relationship to nurture and evolve.

I leave you with one final quote…

"The more connections you and your partner make… between your minds, your hearts and your souls, the more you will strengthen the fabric of your relationship" - Barbara de Angelis
Share This Page
---
Leave A Comment
You must be logged in to leave a comment. click here to login
Comments