---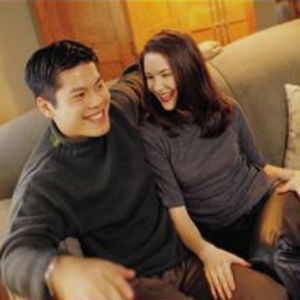 When you're dating or even married, life can sometimes get in the way of romance. Schedules don't always correlate for talking, relaxing, or being intimate with your partner. It's easy to let relationships slide when schedules get tight. You may think you'll be able to make it up to one another later, however, taking your partner for granted is not conducive to a healthy relationship. Here are some ways to carve out romance in conflicting schedules.

Change Expectations
According to Romance Meets Life, you don't have to lower expectations so much as understand that creativity helps you find time together. It's not always possible to have a heated night worthy of a romance novel, but this doesn't mean the time can't enjoyable. Try not to have specific expectations of the time together other than you are together. This will open op doors to possibilities you didn't think were possible.

Meet for Meals
Perhaps you have some free time when your partner has a meal break, or vice versa. You may only have an hour together in a semi-private setting but you can rub your love's shoulders or just make out for a bit. Oh, and don't forget to eat, too.

Take Advantage of Unexpected Time
Even a cancelled meeting may provide an unexpected opportunity with your partner. Being open and creative in a relationship means taking full advantage of unexpected breaks in your schedules. These stolen moments together will be even more meaningful for you and your partner because they are not expected.
Love tarot readings
give insight into your spouse's needs and help you discover what ignites his emotions.

Get Alone Time
When you can work around schedules for intimacy try to schedule casual time together as well as big date night plans. Going out is nice, but sometimes staying in is better. If the two of you are busy, a night at home watching a movie or listening to music is rejuvenating as well as romantic. You can rub each other's feet or just talk about everyday things. Being together when you are in love can make anytime romantic.

Coordinate a Break
Carving out an hour here and there and taking advantage of the unexpected moments are great, but try to find a way to create time for being romantic on occasion, says SheKnows.com. Even if it is only once a month, you need time as partners and not just a couple. Try to find a way to coordinate vacation days or make sure to plan a date night on those rare occasions when schedules match. Consult with an
intuitive psychic
and learn more about your significant other's deepest desires.

Relationships consist of millions of little moments. It isn't always possible to have weekends together in a cabin hideaway or vacations at the beach, but this doesn't mean that the romance has to end. Stay committed to being romantic with your partner and don't get discouraged when a weekly date night isn't possible. Keep trying to find ways to spend time with the one you love and you will be able to have a strong and healthy relationship, no matter what life tries to throw at you.
Share This Page
---
Leave A Comment
You must be logged in to leave a comment. click here to login
Comments