---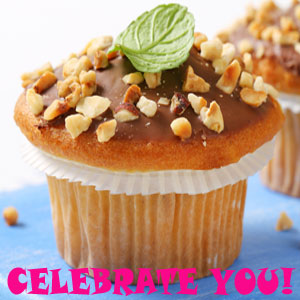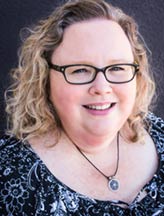 Get a Reading with Brianna x7029
If you have ever chatted or called me you know how important I feel loving yourself is to a healthy relationship. Love starts with you, with your home, with your soul. Earlier this year as Valentine's Day approached, many of my calls were about the lack of a date for that "special day." If you were single on Valentine's Day, or just need to feel extra loved, pick a day, use it to be kind to yourself and proclaim it CELEBRATE ME DAY!

How do you celebrate yourself? Well for starters you could get a massage, a pedicure or a new hairstyle, just spend time treating yourself like the Queen (or King) you are! If you are running low on money, that is not an excuse to avoid Celebrate Yourself Day! You simply need to be a tad more creative. Make yourself a delicious dinner that is healthy for your body and tasty for your soul. Buy one pretty cupcake or make a cupcake and give the others to your friends or neighbors. Take that yoga class you have meant to take for years now. Do something that makes you happy!

Be Kind to Yourself!
There is no need to punish yourself for either being alone or in an unhappy relationship! Take the first step toward the romance you deserve – and that first step is to be kind to yourself.

Many of us feel unworthy of love. We look in the mirror and see weight issues, scars or an unattractive nose or thousands of other physical problems. But the truth is we all must spend time finding our outer AND inner beauty. This is essential to happiness! If we don't do that we send vibrations out to the universe that only bring unhealthy people into our lives. And those people treat us poorly and reinforce our already negative thoughts about ourselves.

Regain Your Confidence
I know you have seen that one woman that at first glance doesn't look beautiful, but she walks with such confident sensuality that she IS beautiful. And you think to yourself, "Darn it! I want to feel like that!" Well, you can. But you must believe in yourself, and that will breed the confidence required to walk down the street with that graceful air of assurance.

I ask you to stop the insanity! (to quote a commercial from years ago) Be kind to yourself. Celebrate you on a day of your choosing. If baking is your idea of a good time, the recipe below is a great treat for you and loved ones on your day of self- love. Remember, love, starts at home and with you.

Happy Celebrate Yourself Day!

Love and Light,
Brianna

This is my recipe for a decadent Celebrate Yourself Day Cupcakes.

Simple White Cake with Nutella Frosting:

2 cups of flour
2 tsp. baking powder
1/2 tsp. salt
1/2 c. butter
2 eggs
1 1/2 c. sugar
1 tsp. vanilla extract
1 tsp. almond extract
1 1/4 c. whipping cream

Preheat oven to 350°F.

Mix butter, eggs, sugar, vanilla, almond and whipping cream. Then mix flour, baking powder and salt in another bowl. Then add dry ingredients to other mixture. Pour into a well-greased cup cake pan. Use cooking spray on the cupcake foil cups. Bake at 350°F for 40 minutes.

Nutella Frosting

1/3 cup butter, softened
4 tablespoons Nutella
1-3/4 cups confectioners' sugar
Whipping cream

In a large bowl, beat together the butter and Nutella; mix in the confectioners' sugar, then slowly add whipping cream by the tablespoon and beat until smooth. This is a bit vague, because some people want a stiffer frosting while others like it a bit creamier so go with what you like! This is YOUR day!

Enjoy!
Share This Page
---
Leave A Comment
You must be logged in to leave a comment. click here to login
Comments