---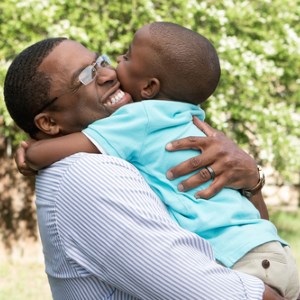 If you're like many, Father's Day is a time for showering father figures in your life with honor and care. Father's Day in America involves family celebrations and traditional gifts like cards and ties. If you're looking to spice up your Father's Day tradition, though, look to traditions of other countries around the world to add something unique to your day.
Thailand
Here, the country celebrates Mother's Day on Aug. 12, Queen Sirikit's birthday. Father's Day likewise follows the birthday of King Bhumibol Adulyadej on Dec. 5. The king is considered the Father of the Nation. Each year, families give the canna flower, said to have a masculine association, to fathers and grandfathers. Originally people wore yellow, but recently the tradition has changed to wearing pink, taking inspiration from the rose-hued jacket the king wears.
Mexico
Mexico takes the traditions of its northern United States neighbor and ups them. Though it's not an official holiday, the third Sunday of June is when Mexicans celebrate their Father's Day. You can get a psychic reading online to figure out which parts of these traditions your own family might like best. In Mexico, children present their fathers with gifts, and families celebrate the day with music and food. There's also a 21-kilometer race in Mexico City that takes place on this day, called the "Carrera Día del Padre 21K Bosque de Tlalpan."
France
France also celebrates Father's Day on the third Sunday in June. Its recent history comes from a company that makes lighters. The company marketed their lighters as gifts to give to fathers who smoked. In today's celebration, small gifts and drawings take the place of those lighters. The idea of honoring your father is also linked to an older celebration of Saint Joseph that takes place on March 19. Other countries still celebrate Father's Day on that day.
Germany
The 40th day after Easter, or Ascension Day, marks Germany's Father's Day celebration. Men in Germany celebrate by organizing gatherings like all-male hikes and staying well supplied with alcohol and food. The day, known as Vatertag, is part of Männertag (or man's day). Traditionally, in addition to the hike, men celebrate with liquors and fine beers.
Japan
Japan's Father's Day, also on the third Sunday of June, is called Chichi no hi. This is a day where children give their dads homemade gifts. The traditional presents in Japan include sweets, beer glasses, and origami. There's a celebratory meal as well that usually involves serving seafood. If you phone a psychic, you could find out what parts of these traditions might work for your family too.
Brazil
Brazil is another country that celebrates with traditional food. The second Sunday of August is Dia Dos Pais in Brazil, and the meal focuses on meat. All-you-can-eat churrascos or barbecues bring families together either at home or at a Brazilian steakhouse, known as a churrascaria.
Whether you're looking for unique meal options or gifts to give the special men in your life, worldwide traditions can inspire you this year.
Share This Page
---
Leave A Comment
You must be logged in to leave a comment. click here to login
Comments