---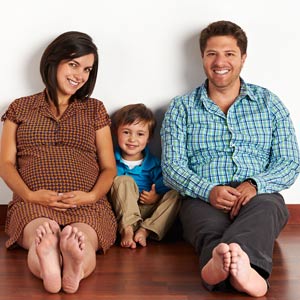 Lots of people talk to psychics to hear about their futures, and one of the most common questions is, "Will I have children?" Some people work harder to have children than others, and some people never have the opportunity to raise children at all. If you want to know what your future holds in terms of growing your family, take a look at these four ways psychics can help.
Live Psychic Readings
There are several different types of live psychic readings, but each one can be revealing of your future. However, some readings give you more specific answers than others. If you want to find out if children are in your future, get a live psychic reading or talk to a clairsentient on the phone. A live psychic can read your palm, chat with you, or perform rituals. An online psychic can pick up on your aura to understand things about your future.
Tarot Card Readings and Angel Card Readings
One of the best ways to gain insight about your future is to get a tarot card reading. There are two different kinds — open readings and question readings. Open tarot card readings take an overall look at your life, but this isn't the best type of reading if you are wondering whether or not your future has children in it. Question tarot card readings are the best because you can ask specific questions to get the answers you're seeking. Of course, sometimes the answers are clearer than others. It all depends on your psychic's abilities as well as your mood going into the reading. There are several tarot cards that refer to children.
Psychic Love Readings
Some psychics specialize in love readings; they're called "love psychics." They are more useful to you than career psychics, pet psychics, psychic mediums, and other types of psychics because they pick up on your feelings about relationships. Having a relationship is an important factor in getting pregnant and having children. A love psychic can sense whether children are in your future or not and whether your current relationship is going to get you there.
Astrology Readings
A lot about your future depends on your surroundings and astrology. Therefore, a psychic that specializes in astrology can help you learn if children are in your future or not. Your psychic will analyze your place within the solar system and use it to predict your future. It can't always tell you whether you'll have children or not, but it is possible. The more you have children on the mind, the more likely it is for psychics to pick up on this emotion and tell you about the future.
These are just a few of the ways you can use psychics to learn more about your future. If children are something you want to have in your future, but you're not sure how you're going to get there, a psychic can help you know where to point your life. Children are a blessing and a major responsibility; a psychic can help you know if you're up for the challenge.
Share This Page
---
Leave A Comment
You must be logged in to leave a comment. click here to login
Comments