Enjoying the Holidays Alone by Psychic Mackenzie
Published Date 12/23/2020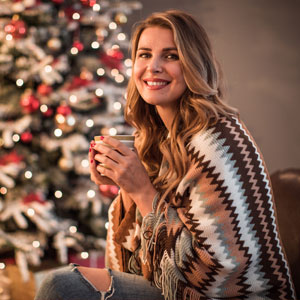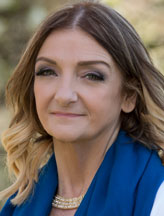 Get a Reading with Mackenzie x9602
"Seclusion is the price of greatness." - Paramahansa Yogananda, "The Divine Romance"
Once Upon a Pandemic… Finding Gratitude in Being Alone
There is certain pleasure and sanctity of solitude and there is reason to be thankful for time alone. While some will share their special days with certain safety precautions and social distancing etc., it's the perfect time to take your inner self to new heights and find good reasons to be gracious for the silence this season.
The pandemic upon us makes sense to me that the life lessons we find now will be substantial but in quarantine or being alone. Because of this normally high-energy season, heading into Winter, preparing to warm up staying indoors and quarantining in a sense, we already understand the reason for this chilly season and the benefits of hibernating during this time of year.
How Are You Spending the Holy Days and Nights?
"Oh, Holy night! The stars outside are shining…" This song rings in my ear now as I see my sweet grandmother shrieking, even crying at the thought of foregoing her standard Christmas traditions. This was a holiday our family celebrated in a big way, and albeit a 'holy' time for most. Each celebrating in their own way, we can still find the holiest of moments and finding gratitude in being alone.
The Gift of Integrity and the Best of Gift Giving
It is such a great time to give creative gifts. Are you suffering financially because of the pandemic or for any reason? Rethinking and reforming new ways to be thankful, the best of gift-givers during this alone time can be a way to spend your silent nights. Writing special letters from the heart inserted in a beautiful handmade card is something my sisters remember doing as a group, creative time my mother would organize each year.
Making salt and white flour plaques with our fingers or toe prints and name etched, then carefully painted, these were special gifts our grandparents treasured when they unwrapped them from the paper bag wrapping paper we used. I remember one year my grandmother crying because she had been ill and unable to 'make our gifts'. She then said I found the perfect gift to give, 'the gift of integrity' and then read aloud to us. "Know the truth and live it: Declare me innocent, O Lord, for I have acted with integrity; I have trusted in the Lord without wavering"
However, we are faced with pandemic facts, this year has been anything but easy, and now many of us will be quarantined, unable to enjoy this sacred time in the traditional ways. Our traditions are still important. How do we appreciate the sound of the silence this year, in our alone celebrations, during a time we're used to enjoying with the ones who mean so much?
Is there any joy in being alone? The short answer is… Yes, most definitely! And in reality, we are not alone. As in other celebrations since the pandemic, we are finding creative ways to cope.
Give Yourself a Precious Gift
We are ultimately showing "kindness" and gifting ourselves can be a big change in our energies. By learning to enjoy ourselves more this year, it is a great time to build more "self-love." This in turn gives us a gift of peace. Being alone, for many is a blessing to learn from. Yearning to understand, appreciate, and be kind to ourselves, whether alone or with others, is a very kind gift indeed.
Sing Your Own Holiday Songs
I myself find it comforting as I live alone, and have always been comfortable with being quarantined, and yet to have peace of mind now knowing I can be or do whatever I wish this day without the drill of making my way over the mountains and through the woods, to my grandmother's house, is nothing new to me. I have loved, and love helping others cope with being alone, not only coping but finding ultimate pure gratitude in being alone.
Being playful and sentimental with myself, I often sing under my breath when all the technology is turned off. It's a quiet time I myself enjoy so much. Because we work hard to control all our energies be it joy or anxiousness, we can use this time to schedule spiritual moments with numero uno, you guessed it, yes "yourself". Singing, watching a solo-holiday movie or event, are all ways to enjoy this time of year even more.
"Conversation enriches the understanding, but solitude is the school of genius." - Edward Gibbon
Taking a Lesson from Zen Buddhism
Zen Buddhism is about understanding your true self. In my own interpretation, understanding your true nature and getting to know yourself alone without any outside influences is divine knowledge. It's true, we often let outside influences affect our peace. We learn to control what is happening around us and live our own truth. That's the literal moment we get in touch with the divine consciousness within.
If we ever desire true peace, self-knowledge and happiness, the kind which can only be discovered in solitude, we need to relearn how to be alone. In all cultures and ways of thoughts, i.e. religion or philosophy one thread rings true… we were brought into the world as one and we leave as one.
The Joys of Being Alone Any Time of Year
If you've been confronted with any level of frustration this year, you can end it in solitude and well-being, by accepting a new, creative approach at celebrating your year-end.
"Since the time of St. Jerome, it was mandatory for any kind of scholar or thinker to spend time out in the desert in solitude. It's no coincidence that the desert has been a major part of the visionary or mystical experience from the beginning of time." - Bill Viola
Some people scream in their minds, "leave me alone!!" Or, they wish, pray or even meditate on finding alone-time. Life changing revelations do not come to us when we discover something profound, they come when you act and apply what you know is profound. We already know the benefits, so what are we waiting for? Learning to enjoy being alone for some will never be natural or come easy. Yet knowing alone time is precious, I wish a happy healthy loving holiday for each of you spending it alone this year.
If you find yourself alone and need someone to talk to or to give you predictions of things to come connect with one of our loving psychic advisors now who will encourage you to see a vastly improved new year. Psychic Source is staffed 24/7/365, so we are ALWAYS available for you whenever you need a reading or just to talk.
God bless to you and all your love today and all the days to come.