---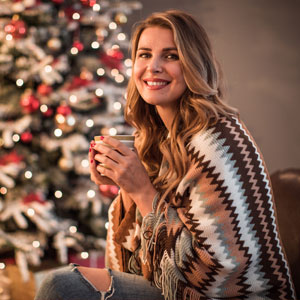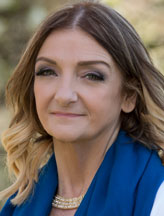 Get a Reading with Mackenzie x9602
"Seclusion is the price of greatness." - Paramahansa Yogananda, "The Divine Romance"

Yes, it's often a much more spiritual occasion being alone with the divine during this very sentimental time of year. Whereby societies idea of the holidays is spending it with a multitude of family and friends, what if life this year hasn't been easy, and you find yourself alone for the holidays? Is there any joy in being alone? The short answer is… Yes, most definitely!

Either by choice or tragedy some will be forced to be alone this season. As an empath, I understand oh-so-well how some do not like noise or a lot of scattered energy all in one place. Family gatherings are notorious for boisterous activity that can actually do harm to our own psyches. Do not forget the pleasure and sanctity of solitude.

Enjoy Yourself - What Better Company to Have!
We can be kind to ourselves by learning to enjoy ourselves more, putting the world in its place, outside our own door and celebrating time alone in a happy space we can create for ourselves. Eating out or going to the movies on days like this is a gift to yourself and can at least put you in the presence of others that may be alone for that day. Your options may be limited, but many 24-Hour Diners, Chinese Restaurants and Movie Theaters will be open for business even on Christmas Day. Just check ahead before heading out to make sure.

"Conversation enriches the understanding, but solitude is the school of genius." - Edward Gibbon

Taking a Lesson from Zen Buddhism
Zen Buddhism is about understanding your true self. In my own interpretation, understanding your true nature and getting to know yourself alone without any outside influences is divine knowledge. It's true, we often let outside influences affect our peace. We learn to control what is happening around us and live our own truth. That's the literal moment we get in touch with the divine consciousness within.

If we ever desire true peace, self-knowledge and happiness, the kind which can only be discovered in solitude, we need to relearn how to be alone. In all cultures and ways of thoughts, i.e. religion or philosophy one thread rings true… we were brought into the world as one and we leave as one.

The Joys of Being Alone Any Time of Year
But by now you may be thinking… "I feel unloved Mackenzie! I don't know how to deal with it this season, it's worse than last year!" Feeling out of sorts isn't uncommon especially at these sentimental times of year. Don't feel odd, weird or hurt because you are alone, rather feel super-blessed. Yes, super-blessed! There are people in this world that choose to be alone because they're tired of filtering out the negativity around them. You can eliminate your own positivity and dwell in it. It's easier to often live at peace when you're at peace with yourself. Take away the blessings of the holiday and enjoy this day alone.

In reality the holidays are imposed on us, but do we play by anyone else's rules than our own? With enough imagination we can all make the day enjoyable, unique and fulfilling. If you've been confronted with any level of hell this year, you can turn around and say no matter what happens I have another beautiful day on this earth. Let me celebrate this honorable time alone and with the creator so that my new year will go well.

Why Time Alone is Valuable for Our Well-Being
"Since the time of St. Jerome, it was mandatory for any kind of scholar or thinker to spend time out in the desert in solitude. It's no coincidence that the desert has been a major part of the visionary or mystical experience from the beginning of time." - Bill Viola

Some people scream in their minds, "leave me alone!!" Or they wish, pray or even meditate on finding alone-time. No matter how busy we feel, deep down we all know taking some time to be alone is good for us, right? But how many of us know what is good for us, but for one reason or another don't practice what we preach? Life changing revelations do not come to us when we discover something profound, they come when you take action and apply what you know is profound.
Knowing that alone time is precious, I wish a happy healthy loving holiday for each of you spending it alone this year.
If you find yourself alone and need someone to talk to or to give you predictions of things to come connect with one of
our loving psychic advisors
now who will encourage you to see a vastly improved new year. Psychic Source is staffed 24/7/365, so we are ALWAYS available for you whenever you need a reading.

God bless and to all you love on this day and all the days to come.

xo,
Mackenzie
Share This Page
---
Leave A Comment
You must be logged in to leave a comment. click here to login
Comments