---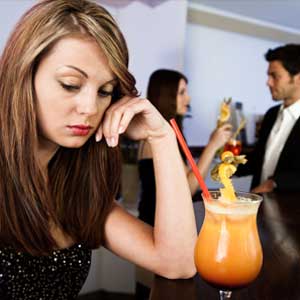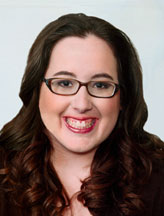 by Mandy x8326
As we approach summer and we see our friends getting married and planning couples vacations, it's a difficult time of year for single people. It can be hard to be content with being by yourself. I often suggest to my clients to embrace the moment you are in. Enjoy it for whatever it is. If you are single it can be hard to enjoy that especially if it's been a long time. Seeing everyone else "coupled up" can almost feel like a cruel slap in the face for those who are feeling very much alone. Here are six suggestions from spirit guides or that I have shared that seem to help make this time a productive time for your spiritual path.

Remember that your life was planned out before you were even born.
This divorce, single period, break up, long time alone etc. was in all likelihood planned by you. Take the time and remember its likely intended for you to focus on other life goals or areas and do just that!

Remind yourself that it won't be this way forever.
In countless readings I perform it's extremely rare to come across someone who has planned a long term loveless path. More often than not a relationship is waiting for you or was planned for you. If one that was meant to be long term ends another one opens up for you when you are ready. The odds are in your favor. Remind yourself of this when you are feeling hopeless. So many of us find love again and again. This will be the case for you even when it seems to be unlikely.

Make a list of what you have learned from previous relationships.
Take each relationship you have been in and pretend it's a specific subject in "school". Write a list down or remember what this particular person taught you. Good and bad. Remind yourself that this relationship had a purpose and part of it was to teach you what is on your list. Instead of feeling like it was a waste of time for ending remember that it was worth your time for happening in the first place. We learn from both good and bad experiences but even more from the bad ones.

Enjoy what you can only enjoy as a single person.
Being single really does have different benefits from being in a relationship. Take advantage of those things while you still can! If you recently got out of a relationship try to start something new that will benefit you. A new exercise routine or hobby that can distract you from the recent loss.

Don't fall into the social media trap.
As you are scrolling down your Facebook newsfeed you will see countless pictures of your friends with their significant others. Don't get sucked into an endless parade of Instagram date nights with a pretty filter with cheesy love quotes. I know, ugh! Remember that we all love to put our best foot forward particularly when it comes to social media. No, not everyone is having a romantic night out on the town, just because it looks that way. There are plenty of people staying in, cooking dinner for one, followed by watching some guilty pleasure TV, curling up with a good book and just enjoying the peace and quiet!

Allow yourself to dream of a happier future.
Think about the qualities that you do want in a partner and create a life that allows for this type of person to enter it. It won't always be easy and sometimes you may have to go out of your comfort zone but it will be worth it if being single is difficult for you. It's okay to admit that you thrive in a partnership. It's not okay to expect that someone will come into your life without any effort on your part.

Remember you are not alone! There are tons and tons of single people looking for a relationship or feeling left out just as you are. What matters is how you plan to and end up dealing with it.
Share This Page
---
Leave A Comment
You must be logged in to leave a comment. click here to login
Comments