---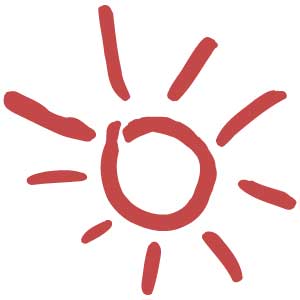 Once you and your spouse reach your 25th anniversary, it might seem like there's nothing you can't do together. This occasion marks the traditional "silver anniversary," which is one you'll want to celebrate in a unique, memorable way - but how do you do it? Here are a couple of tips you can use to make sure you make the most of this time in your lives.
Host a party
After more than two decades together, you've likely embraced the warmth of your friends as a couple - why not celebrate your anniversary with these people? Martha Stewart recommends using silver plates, napkins and party decor to mark the occasion. Make the event unique and special for your guests by hosting a slideshow featuring home movies of you and your spouse.
Reuse an old celebration tactic
If you and your spouse are having trouble coming up with celebration ideas, AskMen.com claims that there's nothing wrong with using one you've utilized in the past! Take a trip to your favorite beach or book a room in your ideal bed and breakfast - just add a personal twist to it to keep the activity fresh. This might mean spending a little extra money to book a special suite or commemorating the occasion with a new tradition such as toasting with champagne.
Keep it close to home
Not interested in getting away from it all? Newsmax.com recommends opting for a quiet weekend at home to celebrate your anniversary. This can give you the opportunity to truly catch up with your spouse, reconnect and reflect on your 25 years of marriage. To make sure it's memorable and special, tune out the rest of the world.
Envision the future
While it's worth celebrating the many years you've spent together as a happy couple, GetWed.com recommends looking forward to the future on your anniversary as well. Enjoy your day by doing something you both love, reflect on the past two decades, then think about the coming year. Use this opportunity to create goals together for your marriage and how you want to improve it even more. In the end, you'll feel fulfilled and excited to continue your relationship.
Renew your vows
This is an optimal way to bring your friends and family together to celebrate your marriage if you aren't interested in hosting a lavish party. Furthermore, a ceremony can be a great opportunity to redo your wedding all over again, which might be special to you if you originally had a small one. This can also give you a chance to host a ceremony in an exotic destination if you weren't able to do it the first time around.
You might already know that your spouse is the perfect one for you, but contacting our psychic line can give you insight into how you can improve your marriage even more following your 25th anniversary. Love psychics can tap into your significant other's deepest desires, which will allow you to discover new ways to satisfy your mate.
Share This Page
---
Leave A Comment
You must be logged in to leave a comment. click here to login
Comments