---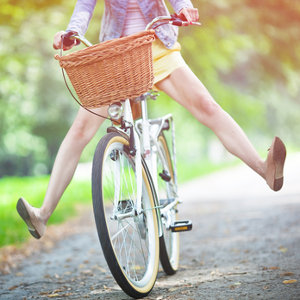 Bored of the single life? If you've got your eye on a special someone but don't want to look too obvious, put these seven tips into practice. He'll be putty in your hands in no time at all.
Don't Be Too Available
Men are usually hardwired to ignore women who seem too desperate for their attention, so playing hard to get is one of the oldest tricks in the book. It's a fine line between being unavailable and being unattainable, but letting him wonder what you're up to and who with once in a while won't hurt.
Let Mystery Do the Talking
A simple way to attract a man is to take the time to let him figure you out. If every time you cross paths you chew his ear off about your life, you're not leaving him all that much to discover. Give him a chance to decide what he wants to know about you and let him do the talking.
Look the Part
No one is suggesting that you go out and blow a month's wages on a killer new outfit and hair style, but taking care of your appearance can only help you reel him in. It's the little things such as an outfit that complements your figure, subtle perfume, and fresh breath that will have the most impact.
Use Your Body Language
Most human interaction is of the non-verbal variety. Use this to your advantage by sending subtle signals. Letting him catch you steal a glance at him, absent-mindedly playing with your hair, and subtly mimicking his movements can all help him realize what's really on your mind.
Make Friends With His Buddies
Whether you're on the lookout for a special someone or want to find an authentic tarot reader, a personal recommendation can go a long way. Making the effort to chat with his friends may inspire them to tell your love interest just how much of an awesome person you really are.
Have Fun
Don't be afraid to let him catch a glimpse of your fun side. Let him see you laughing raucously with friends or cheering on your team at the local bar. Men are typically attracted to women who know how to let their hair down. If you don't support the same team, use it as an opportunity to engage in a spot of friendly banter.
Let Him Know He's on Your Mind
The next time you spot an advertisement for an upcoming event that you know is right up his street, give him a heads up. Not only will this let him know that you're thinking of him, he'll also realize that you know the kind of things he likes. Plus, it gives him a perfect opportunity to invite you on a date.
If you've tried all these tips and he still hasn't gotten the idea, you might need some extra help. A psychic love reading can help you decide your next move and if he's really the one for you.
Share This Page
---
Leave A Comment
You must be logged in to leave a comment. click here to login
Comments