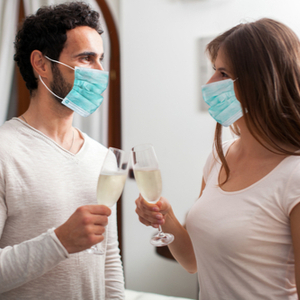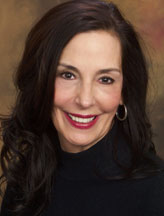 Get a Reading with Paige x7868
Editor's Note: Please follow the guidelines of your local health officials when it comes to all current COVID-19 restrictions.
Dating and finding romantic love during this pandemic has totally shifted from doing your own thing. What we once took for granted (going out to eat, seeing movies, attending concerts, even just being close to others) has all changed in ways no one expected and with no clear answer when it will end. So how do you adapt to our new normal?
Know What You Want
One thing men and women are finding out is that they have to be more specific as to what qualities they want in a relationship. For example, it is not all about the looks, the money, the clothes or the car. People now need to be selective in what qualities are important to them and if the other person meets those expectations.
The challenge is figuring out what you want and not falling prey to "impulse shopping." It's about taking the time to dive deep into what you really want. The stakes couldn't be higher for investing in genuine standards you would like in meeting someone.
Take the time to have video chats, it gives you emotional protection. And more time to learn about a potential partner. Also, text conversations and other online activities can be important. We all know having intimacy too quickly, distorts our emotional state.
Are You on the Same Page When It Comes to COVID-19?
What you are doing is finding out the other person's risk level? Ask important questions early on before meeting someone. For example, "What do you think about Covid-19? What about social distancing? Have you ever been infected? What's your dating history?" You can sprinkle these questions while you chat, so it doesn't sound like you are interrogating them. If they don't believe in the pandemic or aren't taking seriously what is going on, you may want to stop the connection before too much time is invested. When you decide to meet in person, establish mutual boundaries beforehand. For instance, agree on a safe place to meet. Also making sure that you both trust each other about being COVID free.
Establishing clear boundaries is important for one's health, as well as others. If you decide to continue to see each other, decide on when you both will get tested for Covid-19. Understand who they are in contact with and ask questions. Checking in often with each other will continue to help deepen your connection.
Love With Your Partner During a Pandemic
Adjusting how you celebrate your love with your partner does not have to be as challenging or as difficult as you think. This is when you can put your creativity and innovation to the test. If you've been in a long-term relationship, look for ways to bring excitement to your life together.
Create a game night. Cook for each other. Cook together. Don't forget "take out" at least once a week, and may I suggest you support local restaurants who have been greatly impacted by the pandemic. Set a night aside where you watch a movie or series together. Take turns as to who gets to pick. Support each other in creating space for personal interests. Outdoor activities are a way to enjoy nature and to get some exercise as well. Be creative and be inventive.
This is a unique time for you to dive deeper into your relationship with your partner. Remember, the expression the eyes are the window to your soul. This is about connecting deeper on an emotional level, one of trust, love, and hope.