---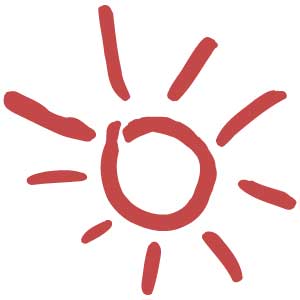 If you still can't walk by a baby carriage without yearning for your own bundle of joy, there's no rule that says you can't try to conceive in your 40s. Many women choose to focus on their careers and other aspects of their lives before becoming mothers. If you've already traveled the world and accomplished your personal goals, why not make it a new objective to raise a child? Here are some factors you'll need to consider if you're seriously thinking about having a baby.
Fertility In Your 40s
As many medical experts point out, it's completely natural for your body to become less fertile as you age. While women such as Halle Berry are still getting pregnant at age 47, every case is different. It's important to remember that you might not conceive quickly at this age - or at all. You'll need to talk to your doctor to find out more about whether your body is ready for motherhood in your 40s. A medical professional can also give you tips for how to boost your chances of conceiving at this point in your life if you're healthy enough to be a mom.
How To Prepare For A Child
If you're unsure whether you could support a child and make him or her happy in your household, authentic psychic readings can help you clear up any questions you may have. Perhaps you're afraid due to your lack of financial stability, or maybe your marriage has been on the rocks. Regardless, tarot readings can give you a better idea of what the future holds for your growing family. Additionally, you might gain information on how your partner feels about the pregnancy, as well as whether he's anxious or worried.
Tips For Keeping Your Body In Check
Your doctor will be able to give you more guidance on how to prepare your body for pregnancy, but ideally you'll need to start taking more supplements and vitamins, according to Discovery Fitness and Health. Folic acid, which is critical to your baby's development, may also be recommended to ensure that he or she is in the best position to thrive.
Having a baby is a big change, and it can completely alter your relationship. Make sure you talk through this decision thoroughly with your partner before you decide that a newborn is right for you!
Share This Page
---
Leave A Comment
You must be logged in to leave a comment. click here to login
Comments