---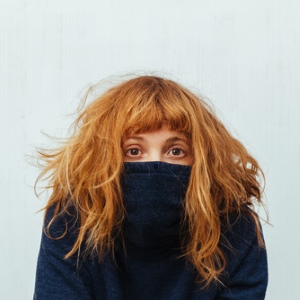 Being an introvert means that meeting people and getting to know people can be a challenge. Here are some ways an introvert can get out there and make connections with confidence.
Find the Right Place
While some people make friends anywhere, for introverts, it takes more planning. You'll want to go to a place where others have similar interests. That way, there's a built-in topic of conversation. Get yourself going by listing a few places where you can find people who share the same interests as you. Then, start showing up at the places you've listed.
Taking classes and volunteering are two great places to start. Sign up for a class to learn a new language or build skills for a hobby. A class creates a low-pressure environment that comes with a natural shared activity or goal. That instantly gives you something to talk about. If you choose something more interactive, like cooking, you can get to know someone in a more organic way. A psychic phone reading is a great way to brainstorm classes you could try.
Volunteering is another ideal way to meet new friends or potential partners. You'll get the chance to give back to the community while meeting people in a natural way, all without feeling obligated to perform. Something like a political campaign might not be the best choice for an introvert, but pitching in at a local museum or homeless shelter will give you the chance to meet people with a similar mindset in a more relaxed environment.
Be Good to Yourself
Building new relationships takes as much self-care as it does attention to others. Know yourself, and don't force yourself into situations that will only bring discomfort. Squeeze in enough downtime both before and after you go out. While extroverts can hang out with others for days at a time, you need some time alone. This will also keep you in the best mood when you do go out and interact.
It's natural to feel anxious. Don't beat yourself up about being shy or worrying about trying new things and new places. Accept these feelings, but don't let them run your life. Go out and be open, and don't judge yourself or others. Simply expect that you'll meet new people, not that you'll find your new best friend or love of your life instantly. For most people, friendships and romantic relationships can take some time to develop. That's fine.
How to Date as an Introvert
Dating can be especially challenging for introverts. It's hard enough to meet new people, and it's certainly tough to reach a level of comfort where you can discuss topics that are important in developing a real relationship.
Classes and volunteering are indeed two great ways to meet people for potential relationships, but leaning on your social circle and exploring online dating are also great options. A love tarot reading can point out places to meet a new love that you might not expect.
Being an introvert doesn't mean you can't develop fulfilling relationships. You just need to meet people in ways that better suit your personality.
Share This Page
---
Leave A Comment
You must be logged in to leave a comment. click here to login
Comments