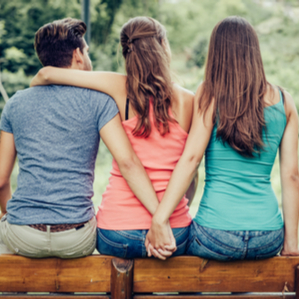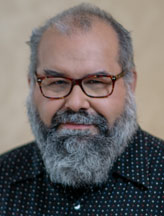 Get a Reading with Stasch x9303
For many reasons a woman can find herself in love with a man already attached. The first question you must ask yourself is this one: "Can this work for me?"

Configurations for love come in assorted forms. Everyone has a different idea of what works. Should religious reasons preclude you from this set up, this is clearly not for you. If you cannot reconcile your values to accommodate a relationship for three, you will be in constantly conflict.
Jealousy and Secrets
Success in love like this usually involves a tacit understanding that jealousy has to be eliminated. If the very idea of your significant other being with another drives you crazy, anxiety will end this relationship before it started. You have to be willing to share your man and be comfortable with it. There is no wiggle room here.

The very existence of some of these arrangements are based in secrecy. For any number of reasons: work, family, status, and the like, another woman has to be invisible. If you cannot keep a secret, this situation is a ticking time bomb. If you cannot resist placing images of your loved one on social media for the world to see, you are better off resisting love behind closed doors.
Is Three Better than Two?
Sometimes loves becomes literally a three way, in the same bed. Some men enjoy the idea of two women in bed simultaneously. There are some who find this arousing. There are some who like to see two women engaged in sex. Should this not be your ticket to excitement, you are going to find yourself left out, possibly replaced, and quickly.

If this is something that completely turns you off and him on, this relationship is doomed. If you believe participation in this kind of passion will you closer together as a couple, you need to drop that idea at once. If a man is going to ask for a ménage à trois, and you are in it, this is the start of something, not the end.

When a relationship begins like this, it is highly unrealistic to expect it to change. No matter how wonderful or caring you are, if you believe you can move a person from polygamy to monogamy, you are playing with fire. Only frustration will meet you when you think you can change someone. Certainly, people's wants and needs alter, but you cannot count on it when love starts as a three way.

Gambling that you can turn this into marriage, ring and all, this is risky at best. Some have been able to go from the shadows into wedded bliss, but it is rare. Community property laws, expensive divorces, and family often keep the wedded wed.

Love offers options. It always has. The secret is finding the one that works for you. When it comes to being the "Other Woman," or even being a secret love, one has to ponder if this right for you. When you consider what is involved, that may make finding the answer easier. At least, know want you getting into if you.
Share This Page
---
Leave A Comment
You must be logged in to leave a comment. click here to login
Comments