---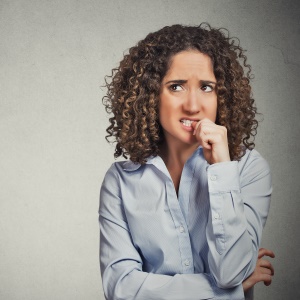 If it's been a while since you went on a first date, you may feel anxious about putting yourself out there again. While it's perfectly normal to be nervous, you can reduce your anxiety by being prepared. From knowing how to dress to being ready to chat up your date, there are several ways you can get yourself in the right mindset to enjoy a first date.
How to Dress
When it comes to choosing an outfit for your first date, you want to be presentable and comfortable. Avoid wearing clothes that are dirty or overly wrinkled, but don't wear something that's trendier than your usual style. It's also important to consider where you're going and what you're doing. If you're going to an upscale restaurant, a little black dress might be appropriate. But if you're playing miniature golf, nice casual clothes are best. If you're having trouble choosing, an online psychic can help you pick the outfit that is right for you and will catch your date's eye.
Where to Go
While activities such as bowling or miniature golf are fun, they don't necessarily lend themselves to conversation. Likewise, getting coffee provides less time to chat. Because a first date is all about getting to know the other person, many people go to lunch or dinner together. At a restaurant, you have time to talk while you eat. If you're diving back into dating after being away for a while, going out for a meal is a fun, relaxed way to find out if you're interested in someone. Save the coffee and arcade for future dates.
What to Discuss
One of the main objectives of a first date is to figure out if you like the other person and if you're compatible. The best way to do that is through conversation. Relationship experts advise staying away from boring questions like, "What's your favorite part of your job?" Instead, try unusual questions like, "What's the worst decision you made when you were a kid?" As you talk, avoid discussing your past relationships in detail. It can create awkward moments on a first date if you badmouth someone you previously dated. Keep the conversation flowing by being honest.
If you're nervous about how to have a good conversation, seek advice. Your single friends are a good place to start. Or, you could phone a psychic if you can't reach your pals and enjoy some useful guidance on how to engage in great conversation with your date.
How to Keep Your Sanity
To prevent yourself from getting stressed, have perspective; there are worse things than having a bad first date. When you meet the right person, not even an awkward conversation can dampen your chemistry.
Don't be afraid to discuss a second date if you think you're interested in the other person. Yes, it's risky, but what's the worst that could happen? They could say no, and you each go on to find someone who's a better match. That's a win-win situation.
Share This Page
---
Leave A Comment
You must be logged in to leave a comment. click here to login
Comments