---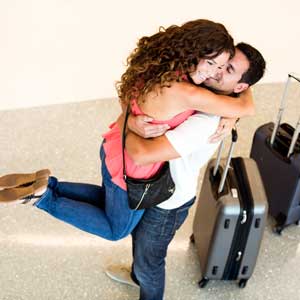 by Summer x9224
There are many times that an old love is meant to come back into your life for a second chance. It may be that one person that you just can't stop thinking about or a love that had no closure. There are times when a relationship ends but the connection between the two people is still strong and there is something that pulls the two souls together.

Connecting Across The Miles
Just because two people are not together physically does not mean that the souls are not connected. If you are still feeling connected to an ex there is a way to bring this person back into your life. Most of the time when one person feels this pull towards another it represents the energy that is still there between two people. By focusing on this person and the love that you wish to share with them it will increase an energizing pull towards one another and lead this person to coming back to you.

Your thoughts have powerful influences on the energy around you and the energy you share with others.

Be sure to focus positive thinking towards your ex and what type of relationship you want to have and you will begin to see changes around you. Begin to open your heart and mind to the possibilities of love that you can share with this person.

Aligning Your Energy
We all give off our own energy into the universe and share energy between one another. Focus on positive energy and the energy you once shared with your ex in order to strengthen this connection and lead you to each other. When the two of you are on the same energy level, things will begin to align and that the two of you will find a way to connect again. It is possible to have your ex back in your life and the relationship that you seek to have!
Share This Page
---
Leave A Comment
You must be logged in to leave a comment. click here to login
Comments