A Woman Looking For Love - Part 2: A Psychic Source Customer Continues Her Story
Published Date 9/1/2015
Category: Love, Relationships & Family
---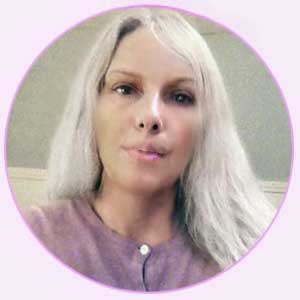 We recently introduced you to Sandy*, a Psychic Source customer whose search for love is one many of us can relate to. If you missed her backstory,
read it HERE
.

A quick recap…

When we last shared what was going on with Sandy, she was deciding between two men, Uri and Frank. Uri, who seemed too good to be true as a successful, good-looking, beach-going Mediterranean man, remained a constant source of confusion for Sandy.

Why wouldn't he just meet with her? They'd conversed for five months with nothing to show except lingering hope. There she was, spending time with Frank who was (so she thought) proving to be honest, consistent, and ready for commitment, but she couldn't rid herself of the sinking feeling that Uri was "The One". Then Frank's true intentions started to show: He was only looking for a fling, someone to mess around with, as opposed to a long-term relationship.

Not all Psychics Agree
Sandy turned to a few of her favorite psychics, telling Psychic Source: "
Layla
and
Delia
were kind enough to forewarn me. I was asking them about Uri and they were seeing him with someone, saying he's dishonest. Then I called
Seraphina
and
Lexi
and they didn't see that he was with anyone, just overseas and still busy."

You see, while four different psychics were disagreeing on a specific detail, the overarching message was clear: Uri has been pre-occupied with someone or something else.

"It's funny; some Psychic Advisors will forewarn you in a strong way so you can make choices. Others won't, even if they see something, because they know the end result will be the same."

The Roller Coaster of Love

So what did Sandy do with this information? Surprisingly she's taking things in a completely different direction. She's decided to pursue a new man, Kevin, with whom she has a fantastic connection. And if it doesn't work out? That's OK too. Things don't always turn out the way you think they're going to and that's the best part. The higher and more specific the expectations you set, the less likely you are to find what you're looking for. We've all heard that love is typically found in the spot you least expect, and that seems to be holding true for Sandy. All you can do is jump on the roller coaster and enjoy the ride.
Sandy is diligently trying to make the right decisions regarding dating and has found that talking to the psychics has given her perspective, knowledge, and poise. In this crazy world of online dating and "catfishing"—the well-known term for when internet scammers lie about their identities to potentially form romantic relationships—it's hard to know who you can trust and confide in. But thanks to the Advisors, Sandy has a community of people looking out for her and helping her find her way!
Want to share your story?
Personal stories help foster a sense of community among our members. Chances are, someone has been down the same path as you have, and found guidance, comfort, and insight through our Psychic Source Advisors. If you have a story you'd like to share with our readers, please
contact us
!

*All first names have been changed for privacy reasons. Sandy's story and words are real.
Share This Page
---
Leave A Comment
You must be logged in to leave a comment. click here to login
Comments