---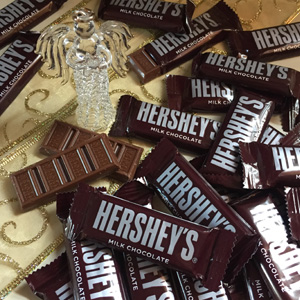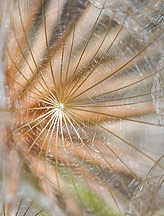 Get a Reading with Amelia x9277
Our loved ones on the other side may not always use a direct route to get their messages to us. They work to find a way to communicate from a different dimension where their energy vibrates much faster than ours, so it is not as easy or straightforward as, for example, simply giving a name or presenting pertinent information that we immediately recognize. Sometimes spirits will provide an image or impression that appears to be trivial but is ultimately very powerful in getting their message across. During a reading it is important to not quickly dismiss what is relayed just because we don't immediately understand or recognize it.

A Sweet Message
Spirits also frequently use other family members or friends to relay a message to the loved one who they are determined to reach. By staying open to exploring the connection and meaning even after the reading has concluded, we may just find a sweet message from our loved one on the other side.

Recently I read for a lady who had lost her father only a week earlier. After crossing over some spirits need a bit of time to adjust to the new realm of energy and to communicate in their new existence, but this lady's father came through quickly and showed me a Hershey's candy bar. Yes, a Hershey's candy bar. She didn't understand the connection with the candy bar but promised to check with her family to find out if they might understand the reference.

When is a Candy Bar More Than a Candy Bar?
The lady was excited when she contacted me the next day. Turned out a Hershey's candy bar was in fact very significant. Her brother had not been able to travel to attend their father's memorial service. So in addition to dealing with the grief of his father's passing he was upset at not being at the service held for his dad. This woman had just learned that Hershey's bars are her brother's very favorite candy and he always keeps the bars in the refrigerator to enjoy them cold. Plus, on Father's Day he had been gifted with an extra-large size Hershey's bar that was still in the refrigerator.

She also found out that when her brother and his wife adopted a baby girl they had special wrappers made on Hershey's bars to give out in celebration. The personalized wrappers on the Hershey bars had a photo of their new baby girl and the text said "Hersheis"! It was not a typo, if you read it differently it says "Here She Is"!!! The family now understood the reference to the Hershey's candy bar was clearly relaying the father's message of love for his son and family and that he is still with them. Much comfort and peace came to the brother and also other members of that family from a simple reference to a candy bar!

Turns out, they were not at all surprised the father would be so succinct in what he relayed in the reading since they said he was always a man of few words during his life on earth.

I'd like to conclude this touching story with my:

3 Tips to Avoid Missing Sweet Messages from Loved Ones on the Other Side:

• Be open. Don't immediately dismiss a sign, symbol, or phrase that you don't recognize during a reading.

• Continue to explore what comes through in the reading even after it concludes.

• Remember, spirits may use you to get their message to another person. Our loved ones do their best to get the message to the person who needs it, but others also find healing in the process.
Share This Page
---
Leave A Comment
You must be logged in to leave a comment. click here to login
Comments