A Dark Night of the Soul - An Inspiring Story for Everyone by Psychic Morganna
Published Date 10/6/2015
Category: Love, Relationships & Family
---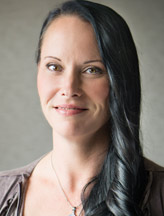 by Morganna x9085
When Janet* first called me she was so broken hearted over a relationship that was very painful for her. At first the focus was on him and how to change the situation until she had her own break through, by experiencing what I call a Dark Night of the Soul. This happens when one hits a bottom so low that they are forced to look within and they begin to dig through the pain and damage in their lives, it is not a pleasant experience.

Digging Deep
Sometimes in order to find ourselves again, one has to dig so deep it hurts. That is exactly what Janet did. As she called she was in the perfect space every time where so could hear the messages from her heart space. Being willing to do that is half of the battle.

With that in mind, when Janet called me very upset and explained where she was at we both knew where the energy needed to be focused on. She had done nothing wrong in her situation but with a little help from Spirit we were able to find the energy block that was holding her back.

The Future Looks Bright
The next day Janet called me back I did not even recognize her voice. She was happy and I could feel the weight that had been lifted off of her shoulders. She has inspired me in so many ways as all of my clients do. Janet is taking her power back from past situations in her life, reclaiming her power and worthiness. By doing this and loving herself she is changing her future for the better. This has been a hard journey for her as she is also empathic and feel everyone's feelings. This is one of the hardest gifts to have as you often feel like it is controlling you.

Janet is still working very hard on herself but her attitude, willing to change and to listen from her heart space when she gets a reading is making changes in her life for the better. Everything is not in perfect balance yet however I know how strong she is and that she will come out on top of this situation.

She will have the strength and confidence to never let someone hurt her like that again. As Janet is learning this lesson I know without a doubt that she will be able to spot a manipulator a mile away and find the person that will be blessed to have her in their life.

*Janet's story is true, but her name has been changed to protect her privacy.
Share This Page
---
Leave A Comment
You must be logged in to leave a comment. click here to login
Comments