---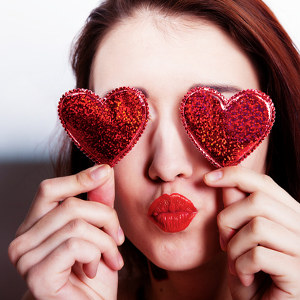 Valentine's Day is fast approaching. Red hearts fill store displays, and it seems all the advertisements on television involve engagement rings or special bracelets. If you're single, Valentine's Day is probably a holiday you wish to come and go quickly. Having fun on Valentine's Day when you're single is possible, however. In fact, it's one of the best holidays of the year to show yourself a little love. Here are nine ideas for a Valentine's Day that will make you the star of the show.
Girls' Night Out
It's time to get your girlfriends and hit the club for a night of dancing your cares away. Leave your cell phones at home so there are no distractions. The night is about you, your friends, and dancing like nobody's watching.
Enjoy a Movie
No romance movies allowed! Tonight is a night for comedy. Take a girlfriend and enjoy a big bucket of popcorn and candy. No dieting tonight. Just laughter and self-indulgent behavior.
Host an Anti-Valentine's Day Party
Invite your friends for a night of fun and ask a psychic to attend to give live psychic readings. It's a unique twist on a party idea.
Schedule an "All About You" Day
Begin your day at the spa by treating yourself to a massage, facial, or even a new 'do. Today is your day. You should look and feel as fabulous as you really are!
Visit a Psychic
Schedule an appointment to visit an authentic psychic. Talk with the psychic about things you want to accomplish in the next year. Make it a day of goal planning for a fantastic year to come.
Plan a Trip Out of Town
Everyone has somewhere they've wanted to visit. Taking advantage of a solo holiday is the perfect time to make that journey. Singles trips are the most rewarding trips because you can do what you want to do, when you want to do it. You don't have anyone in tow, so take advantage of this freedom!
Try a New Dish
Learn to cook something new, or add a new twist to an old dish. Valentine's Day is an excellent time to take your culinary skills out for a spin. If the recipe comes out better than expected, take a sample to work the next day to share.
Finish That Project
If you have a project that you've wanted to complete but haven't quite finished, Valentine's Day is the perfect time to get it done. You will feel quite accomplished upon completion.
Try Something New
If you've wanted to try a dance class but never had the courage, today is the day to do it. Chances are other participants will be single since it is Valentine's Day. Who knows, you may just find that special someone.

These are just a few ideas for an extra special Valentine's Day when you are single. Remember, it is your day. It is a day for you to do whatever you want to do. You are the star of this holiday!
Share This Page
---
Leave A Comment
You must be logged in to leave a comment. click here to login
Comments