---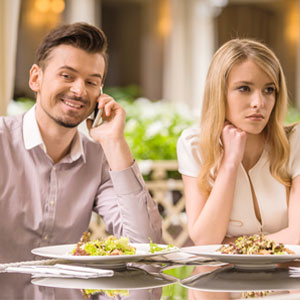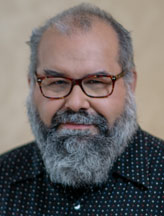 Get a Reading with Stasch x9303
Manners do count. People make judgments about us based on our behavior. Therefore, etiquette comes into play. Although they change over time, the whole system is based on established interactions. There are excruciatingly intricate manners, most are now archaic. Still, there are situations where knowledge of the basic rules can be handy. It can also move relationships forward.
Here is my list of proper manners and behavior to exhibit when going out on a date (especially a First Date!)

Don't Overshare
Nothing is wrong with offering information about yourself to people you have just met. But when that sharing includes talking about a bitter divorce that turned to gun violence, there is such a thing as oversharing. Talking about your ailments, failures and tragedies at the start is not a good idea, ever.

Watch Your Language Please
There are few things worse than meeting someone who uses "swear words" immediately. What is appropriate on a cable comedy channel is not acceptable among people new to you. Risqué jokes may not be appreciated as well.

Be Polite
Although some consider this old school, but holding a chair out for a lady to sit is welcome internationally. There is nothing wrong with standing when your date enters. Holding doors open is nice. Opening the car door tells everyone you are certainly not low rent.

Take a Deep Breath
There is nothing worse than a person who talks endlessly without interruption. It is obnoxious. Asking 20,000 questions is also tiresome. It is great to ask a few well-placed questions. Too many becomes an interrogation.

Say No to Cell Phones
Nothing says ignorant like being on a cell phone at dinner. If you must use it, excuse yourself and talk in another location. No one wants to hear you asking Siri what the weather is like in Shri Lanka. Better yet, put the phone on Do Not Disturb mode as soon as the date starts and leave it in your pocket or purse so you aren't tempted to check out the latest video of cats doing cute things.

Really?
Flirting during a date with others is the epitome of rude. Believe it or not, some people have no problem trying to pick up anyone in sight during a first date. This is rude beyond belief.

Money, Money, Money
Few things say nouveau riche like bragging about your salary. It is great you are a C.E.O, but no one wants to see your paystub. Being boastful about your achievements financially is really the height of vulgar. Telling everyone how much you paid for things, or how costly your hobbies are, is gut-wrenching to endure.

Act Your Age
It is too bad the waiter forgot you asked to hold the onions on your salad. This is not justification to throw a temper tantrum. There is no excuse for being so mad you throw croutons at the server. They are not given combat pay.

This list may seem like a bunch of no brainers. Unfortunately, common sense is not that common. People fail to be considerate too frequently. Then they wonder why their lives are not working, or why they are not on a second date.

People do expect some of the etiquette rules to be observed. Make sure that you have your foundation manners in check. No one will need to guess if you are nice or not. They will know simply by your actions.
Share This Page
---
Leave A Comment
You must be logged in to leave a comment. click here to login
Comments