---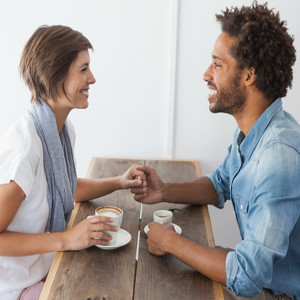 When the spring rain starts to fall, don't let the weather get you down. Have fun indoors on your own or with a friend or two. Read on for eight fun rainy day activities that will keep everyone entertained.
Linger Over Coffee
If you're always in a rush in the mornings, treat yourself to a leisurely date at a cozy coffee shop. Invite an old friend or a new flame, and be sure to linger over your drinks with lively conversation while enjoying every last drop of caffeinated goodness. If you're not sure how to extend the invitation, a phone psychic can help you shape the perfect scenario.
Get Crafty
A rainy day is the perfect time to make use of all the artwork and photographs you've been collecting. Stop setting them aside for later and start crafting. Round up some inexpensive frames at your local craft store and arrange your collection on your walls. If you don't have the tools for the job, recruit a handy friend to help.
Check Out a Local Museum
You may have already checked out the big name museums in town, but this is a great time to visit some of the smaller institutions. Take a trip to your local history museum or visit a private art collection that's rarely on display. Take the opportunity to learn more about your area and the unique contributions of its citizens.
Play a Game
Board games don't just have to be for kids. Plenty of games are designed specifically for adults with a wide range of interests. Whether you prefer strategy games like Dominion, or you want to have a laugh with Cards Against Humanity, there's a game with your name on it. Gather some friends and settle in for a fun day or night of gaming.
Shoot Some Pool
If active games are more your speed, look up your local bar or billiards room. Take a friend and spend the day brushing up on your skills or scoping out your fellow players. Whether or not you're looking to meet someone new, shooting pool is a great way to strike up a conversation.
Get Some Exercise
If a trip to the gym is the kind of thing you tend to put off, a rainy day is the perfect time to reshape your workout routine. Exercise is known to help reduce stress, and you don't even need special equipment or a fancy gym to do it. Go for a run, lift some weights, or join an exercise class. Get moving, and you're bound to start feeling great.
Try a Local Brew
With all the craft beers that have popped up over the past few years, chances are there's a great local brewery in your area. Spend an hour or two tasting the local specialties and learning how they're made. Chatting up the bartender is icing on the cake.
Get a Tarot Reading
Sometimes rainy days can turn your mood sour, no matter what you do. If you need a new outlook or want to consider making some changes in your life, try a tarot reading. You'll gain new insight into the choices and opportunities in front of you.
Don't let rainy days get you down. There are plenty of ways to have fun indoors, no matter the weather.
Share This Page
---
Leave A Comment
You must be logged in to leave a comment. click here to login
Comments