---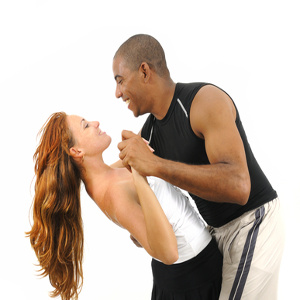 As Valentine's Day approaches, you want to show your lover how much you care. Don't take the normal route and give flowers and chocolate, or buy perfume or cologne. Break away from the norm and get creative. Here are seven ways to make this Valentine's Day the most romantic ever.
Dinner at Home
Skip waiting hours for a table at the restaurant and cook a delicious meal at home. Whether your lover is into something spicy or hearty, prepare three to four courses, including dessert. Get more creative and make a menu and name each course something sexy such as "Sinful Chocolate Cake."
Sexy Couples Massages
Massages are not only relaxing, but are very stimulating. Have your lover lie on the bed while you start caressing their muscles. They will appreciate the extra attention you're giving them, and you'll feel more connected. Don't forget to use scented oils or lotions to get you both in the mood.
Write Love Notes
The most romantic way to show your love is to write a note to show how much you care for them. If you're stuck on what to say, take a look at some famous love quotes from books and movies, or get live psychic advice to help put your feelings on paper.
Getaway to a Retreat
Sometimes it's good to get out of your bedroom and have a romantic time in another bed. Take a retreat to a hotel that has a jacuzzi in the room, put rose petals on the bed, and give you complimentary champagne. The thought of getting cozy in another place is exciting.
Role Play in the Bedroom
If you are feeling flirty, grab a sexy costume for you and your lover. Pair up as a cheerleader and the football captain, and act out roles. You can role play solo and be a sexy nurse taking care of a patient. It's about transforming into another person and showing another side of you.
Take Dance Lessons
Dancing is a great way to get romantic with each other and there's a bonus of burning calories. When you are dancing with your lover, you are getting as close as possible and bonding by learning something new together. There are lots of dances to learn, from salsa to ballroom, so visit an online psychic to guide you on what dance you and your lover should learn.
Get an "I.O.U." Packet
Something cute and romantic used throughout the year, an I.O.U. lets your lover know you're looking for pampering and loving using a coupon booklet. Buy one at a gift store or get into the DIY spirit by making your own. Some ideas for I.O.U.s include getting a massage, a kiss, or a foot rub. Showing little bits of affection regularly keeps a little excitement in your relationship.
Making Valentine's Day romantic is about more than just buying gifts; it is about being with the one you love. Taking it up a notch and getting close with your lover is a way to make great memories and to change things up.
Share This Page
---
Leave A Comment
You must be logged in to leave a comment. click here to login
Comments