---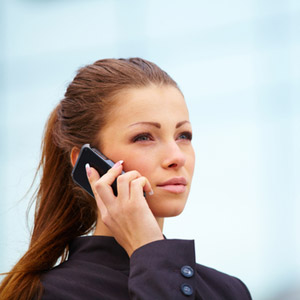 Everyone has bad days sometimes, but there are lots of things you can do to feel better. Take a look at these six things that can improve your mood and help you forget about your worries.
Spend Time with Family
Family has a way of lifting your spirits after a bad day. Get together and talk about good times, play a game, or go out and do something fun together. These are all things you can do with you kids, siblings, or other family members. You'll be surprised how quickly that bad mood turns around.
Talk to a Psychic or Friend on the Phone
Sometimes all you need to improve your mood is to vent about it. Call up a friend or a phone psychic that will listen to your problems and give you encouragement. Talking through your frustrations helps you find ways to deal with them. Plus, a little compassion from your listener can help boost your mood, too.
Curl Up on the Couch and Watch a Movie
Another thing you can try to improve your mood is to do something that will take your mind off of it. Watching TV or a movie is perfect because you can get wrapped up in a good show and start to feel better. There's also something nice about a cozy blanket, some popcorn, and a comfortable spot on the couch that can help you relax and unwind.
Take a Relaxing Bubble Bath
Being In a bad mood affects your entire body. It causes your muscles to get tense and your body to sweat. You can improve your mood by soaking in the tub. The warm water will relax your muscles and it's always nice to feel clean, too. Turn on some music, grab the bubble bath, and you're good to go.
Go Out to Dinner
Nobody feels like cooking after having a bad day, so don't bother. Instead, grab your spouse or your whole family and head to a restaurant for dinner. This will help you relax and enjoy some good food. When your stomach is happy, this helps your mind be happy, too. Plus, your dinner company might be able to help you feel better.
Spend Some Time on One of Your Hobbies
Most people are happy when they are doing things that they like. So, if you're in a bad mood, you should pick up a hobby. For instance, people who like basketball can go shoot some hoops, people who like to do crafts can start a new project, people who like to shop can hit the mall, and people who are curious can chat with a psychic online. Everyone has hobbies and they are an excellent way to turn around a bad day.
These are just a few of the things you can try to improve your mood after a bad day. Do whatever works best for you. And remember, tomorrow will probably be better. And if it's not, you should talk to a psychic to find new meaning and purpose in your life.
Share This Page
---
Leave A Comment
You must be logged in to leave a comment. click here to login
Comments