6 Ways to Enjoy Valentine's Day without a Significant Other by Psychic Sylvia
Published Date 2/9/2016
Category: Love, Relationships & Family
---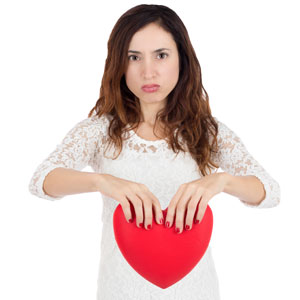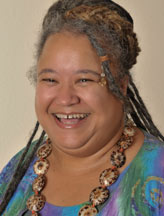 Get a Reading with Sylvia x9313
Yes, marketing for Valentine's Day traditionally emphasizes gift ideas, fancy restaurant reservations, and other suggestions geared toward lovers. It can be a lonely, frustrating time for individuals not currently involved with a significant other. The media hype is inescapable. Here are 6 things single people can do to increase enjoyment instead of sinking into negative emotions in the face of all the couple-focused messages.

1. Treat yourself! Give yourself a special gift or enjoy a meal at a favorite restaurant. A gift doesn't need to be pricey, just special to you. Maybe there's a yummy-smelling lotion you've admired but not purchased for yourself, or a decoration for your living space that you've deemed not a practical expense so ignored. Go for it!

As far as restaurants, a day other than February 14 but in close proximity could serve as a wonderful time to treat yourself to delicious meal out. Invite a friend if you prefer not to dine alone. Or take a clipboard and jot down notes as you eat. This way you'll look like a restaurant reviewer with reason for solitude! No one else needs to know!

2. Get together with other singles. Celebrate what you love about each other, or something else entirely. What do you have in common with your favorite friends? Occupy your minds and time with activities that you enjoy together.

3. Celebrate your independence. There is a certain level of pressure that can exist when involved with a significant other. Especially for creative, intelligent, and independent spirits, time spent alone without needing to answer to anyone feels precious rather than a punishment. Appreciate your ability to create your own independent choices.

4. Get to know yourself better in your own space. Appreciate your uniqueness, and celebrate that. Ask close friends or family what they appreciate about you – you might be surprised at some of the responses!

5. Rearrange your living space. If you're feeling lonely or frustrated, your energy and mood can be uplifted by shaking things up and make changes in your environment. Literally moving your belongings around cracks apart the stagnant energy and makes room for an influx of new energy. Do it from a point of appreciation of yourself, and from your center. Be calm and present in the moment as you choose how to shift your environment.

Performing this task with a fear-based mindset, such as, "Gosh, I hope this works so I'll have somebody by next week," simply perpetuates the same energetic void. Fill your space with the joy of being you, and the appreciation you have for that space.

6. It is said that there is someone out there for everyone. Working from that premise, then there is someone special out there for you, likely feeling just as alone this Valentine's Day. Rather than drag your mood down into a negative state, refresh and rejuvenate yourself, so that you will have more to bring to the table when it is time to embark upon a new relationship in your life.

Honor yourself.

Enjoy yourself.

Respect yourself.

Love YOU.
Share This Page
---
Leave A Comment
You must be logged in to leave a comment. click here to login
Comments