---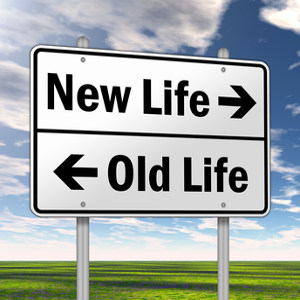 Divorce is never an easy thing to go through. No matter how long you've been married, facing divorce can make the people involved act out of character. It can also bring with it unexpected feelings of sadness and anger. If you are going through a messy divorce, it's important to keep the following things in mind.
Protect Yourself From Volatile Situations
Because the stress of divorce sometimes makes good people act badly, even the mildest mannered person can become dangerous. If you fear for your safety, don't ignore your instincts. Speak with your attorney for advice on protecting yourself and your assets. If it is in your best interests to get out of the house, don't let others know where you are staying. The important thing is your protection during the volatile time of the divorce.
Do Nice Things for Yourself
Divorce is a time to get to know yourself again. Take the time to do nice things for yourself. Taking care of yourself will lift your self-esteem and give you more energy to stand your ground when needed. Get a manicure and pedicure. Try a new hairstyle. Buy a new outfit. Being nice to you is key to moving forward.
Talk With Someone About Your Feelings
Divorce also brings mixed emotions, and some of them are surprising. Feelings of sadness, guilt, anger, frustration, and even happiness are common. Talk about your feelings and your future with someone who listens well. You can seek guidance from an online psychic or a trusted life coach. The important thing is talking your feelings out as they happen so that once the divorce is complete, you are a whole person.
Meditate to Relax Your Mind
Practicing mindful meditation is always a good habit, but when going through a messy divorce it is almost a necessity. Frustration drains energy. Meditation allows you to bring your focus back to center and allows your mind to rest. Meditating daily can help you recharge so you are more ready to face any situation with composure.
Exercise to Relieve Stress
Any aerobic exercise will help release endorphins and keep your body and mind healthy. Exercise can help bring clarity to some situations and help you release others. Exercise releases hormones that help relieve stress and tension.
Surround Yourself With Friends and Family
It's okay to lean more on friends and family while going through a messy divorce. Participating in activities with people you like can help things feel more normal when you're going through an uncomfortable time in life. Try not to talk about the divorce when you are with them. You need a sense of normal in your life for strength to get through the process.
Even though a messy divorce is an unpleasant time in life, it can also be an exciting one. After all, you have a chance to begin again. This is a time you can learn more about who you are, what you like, and what your future has in store for you. Phone a psychic to help with focus and direction. Your new life is waiting.
Share This Page
---
Leave A Comment
You must be logged in to leave a comment. click here to login
Comments